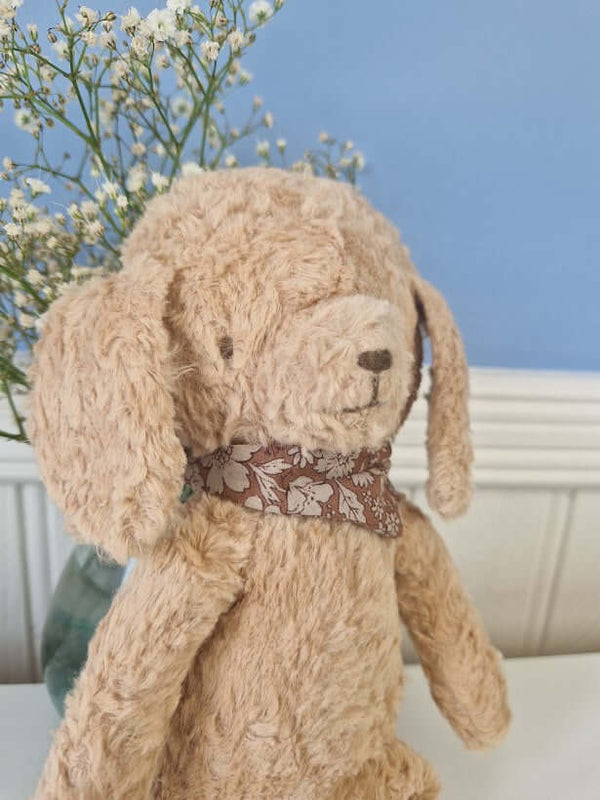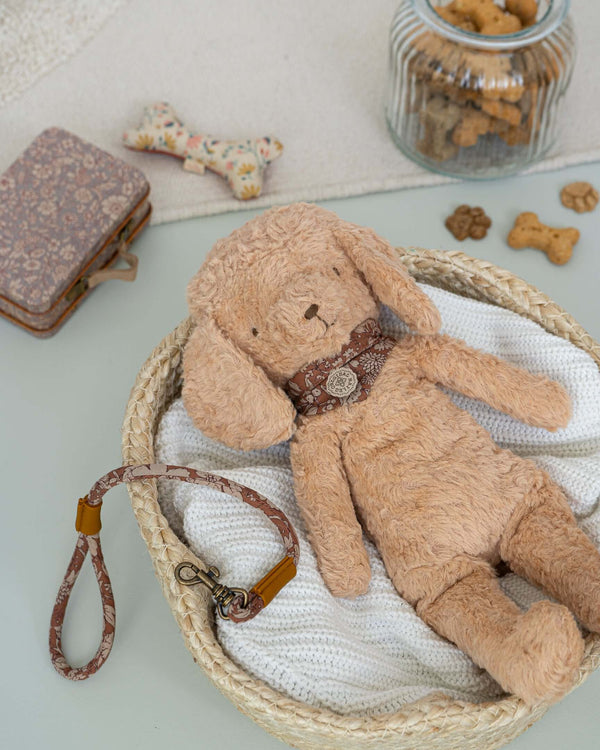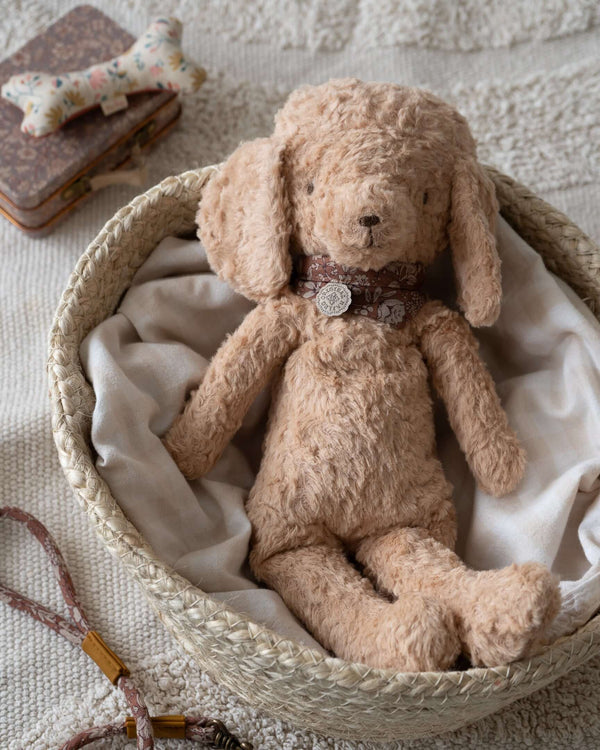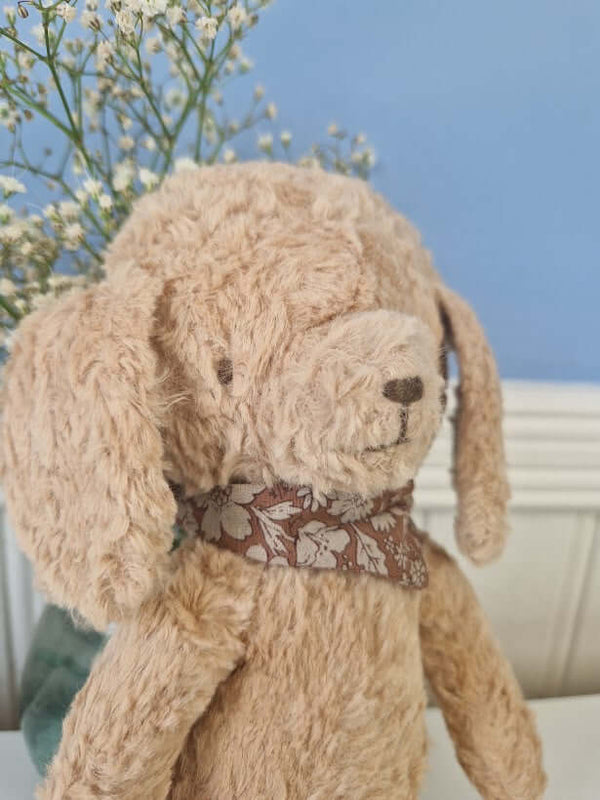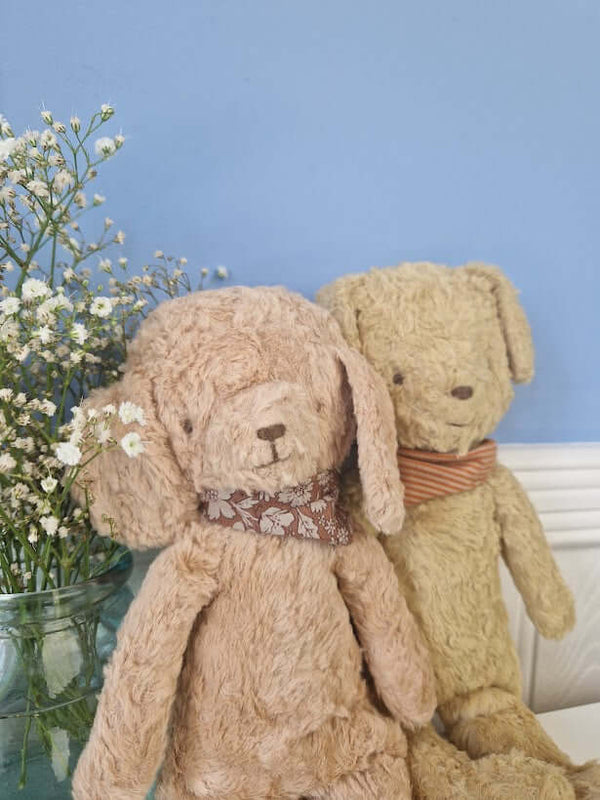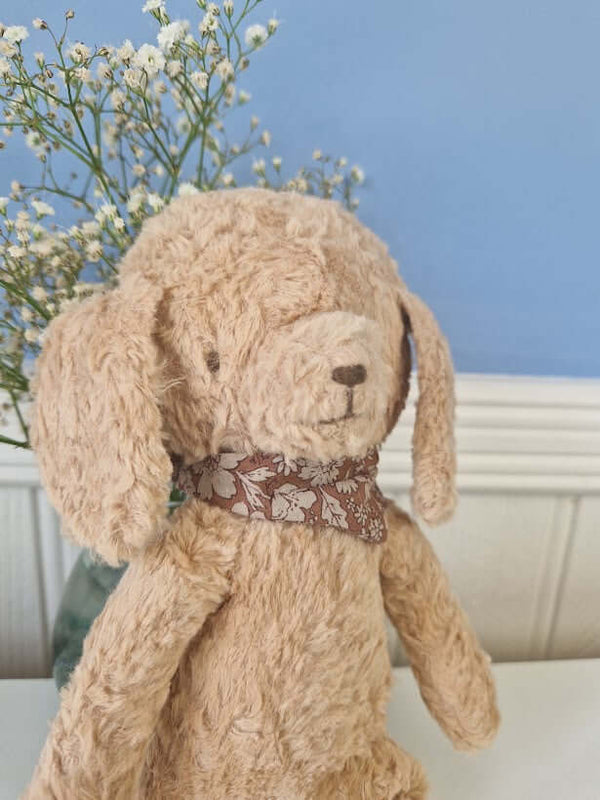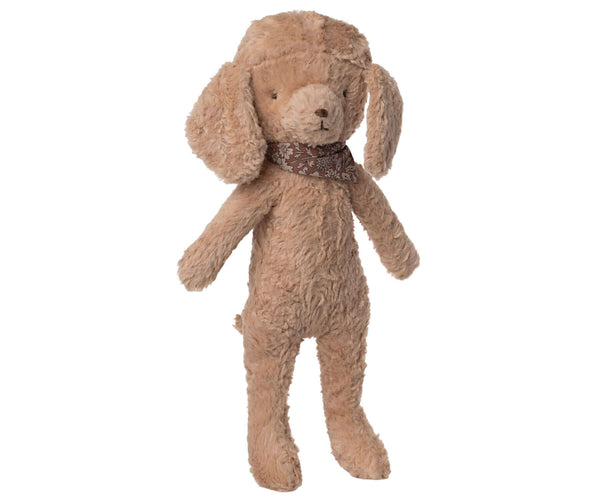 Maileg, Poodle Dog Plush 

Now you can have your own little plush poodle to look after.  Made in materials that give the dog a beautiful vintage look, he comes with a pretty floral neck scarf is ready for lots of fun with you. 
We have lots of accessories for your new friend including a lead and basket here at the burrow if needed. 
Measures 30 cm 
Suitable from birth
Wash at 30 degrees
Scarf is removeable 
Please note only the dog with a scarf is included.  We have accessory sets in tins with leads and bones also available at the burrow.