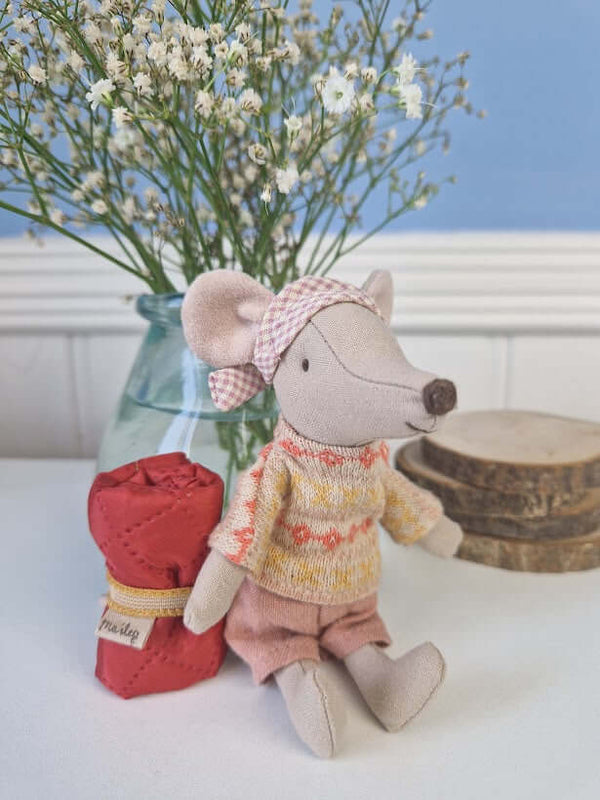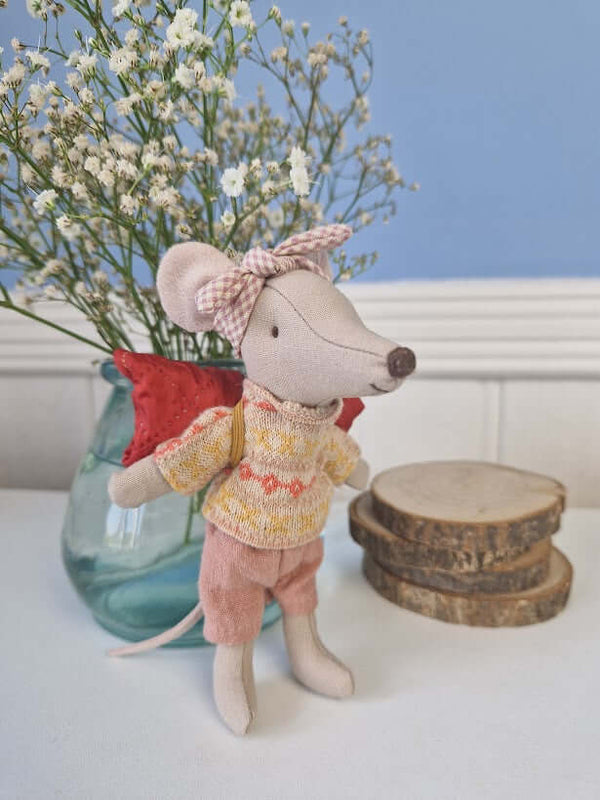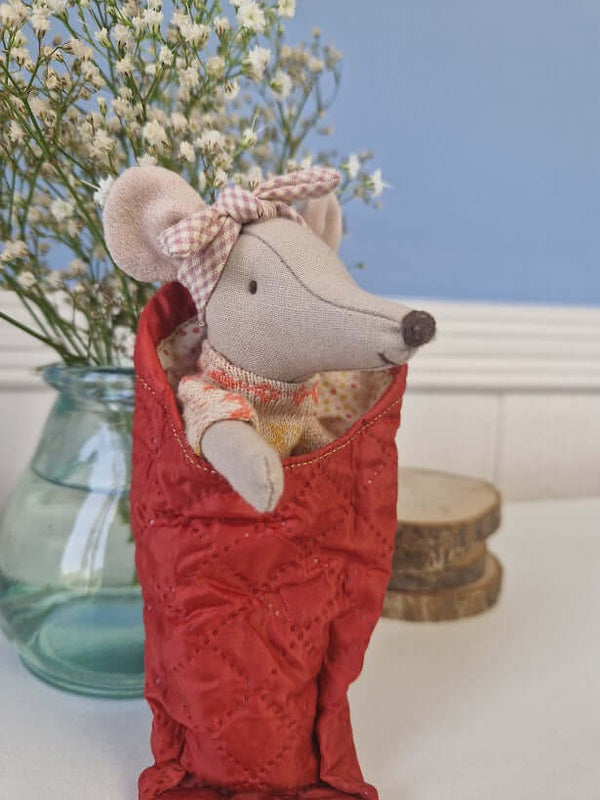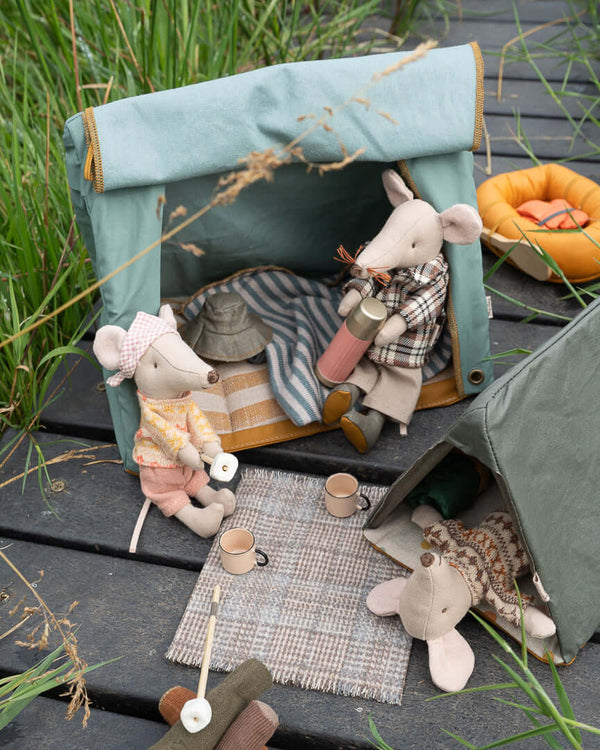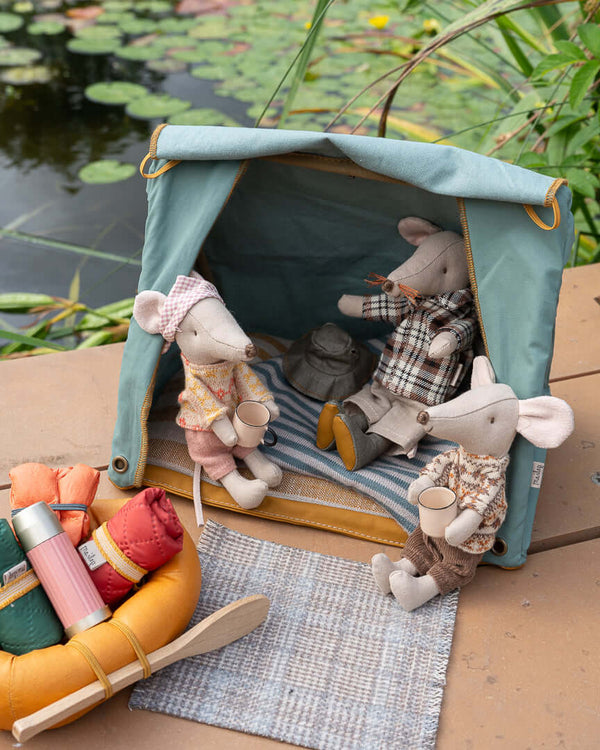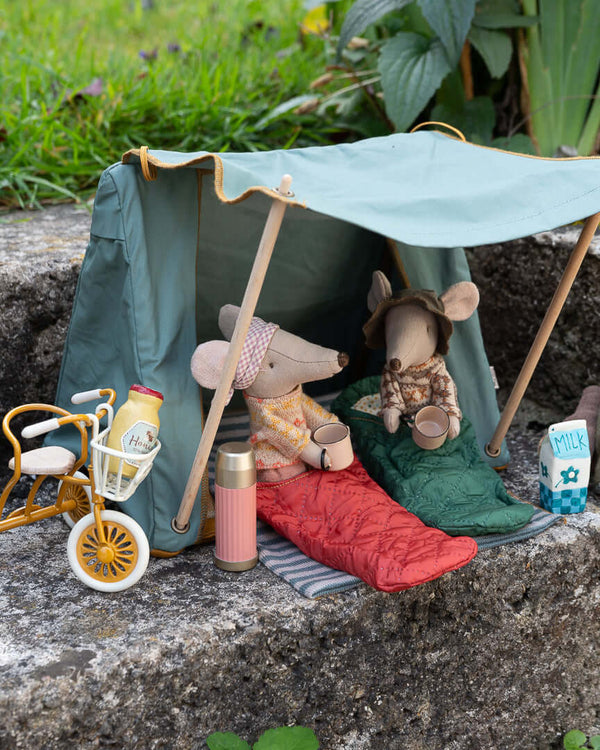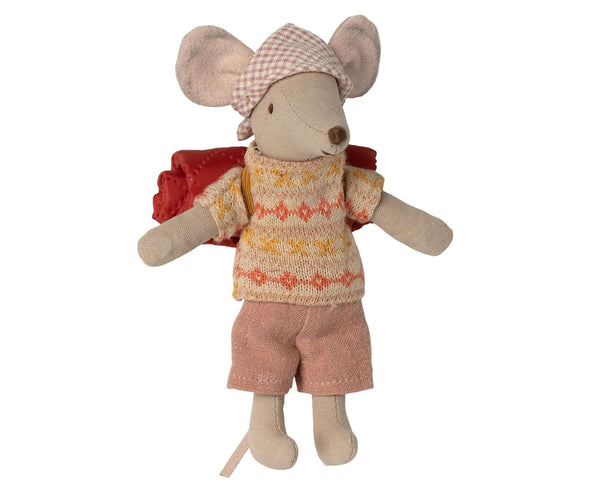 Maileg, Hiker Mouse Heidi in Pink Shorts, Big Sister
Maileg Heidi the Hiking Mouse is well-prepared for a trip in the wilderness with you. She is dressed for days of walking and brings her sleeping bag for the nights under the stars.

This style has magnets in her hands to help her hold things.
Heidi comes wearing a sleeping bag, head scarf, pink shorts and top.  All clothes are removable and new ones can be found here at the burrow.  Please look for clothes labeled for big sister mouse. 
Big Sister Mouse Measures Approx.: 12 cm
Suitable for 3 years 
NB: please note this mouse does not come in a matchbox