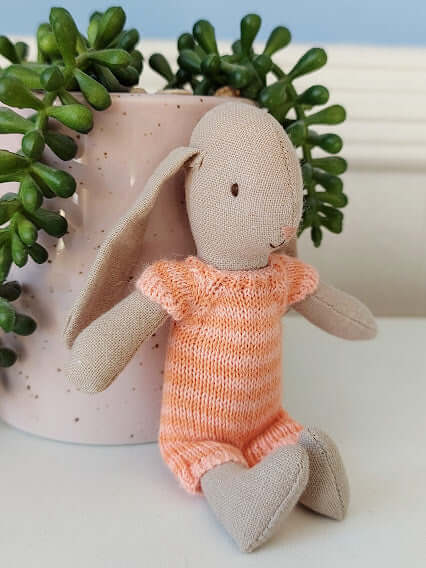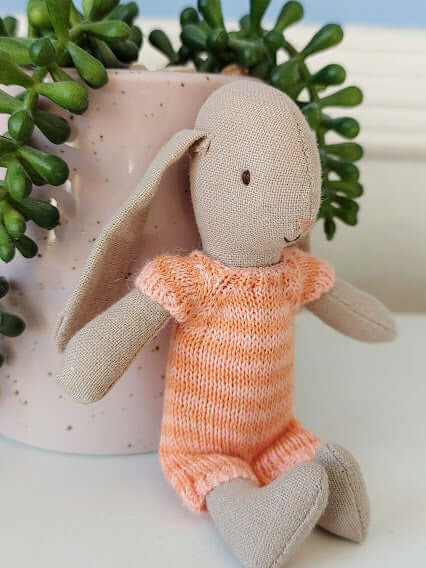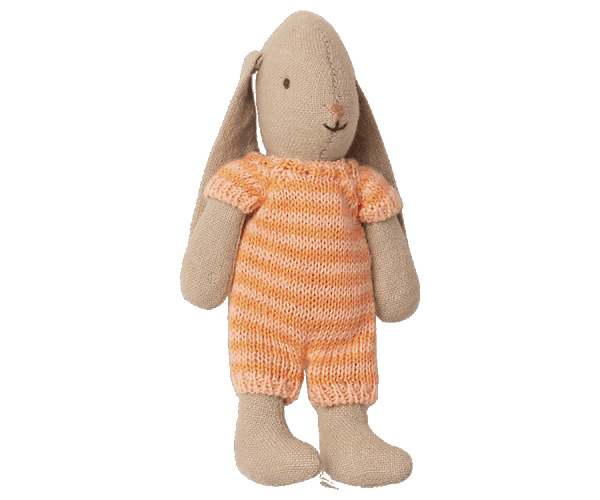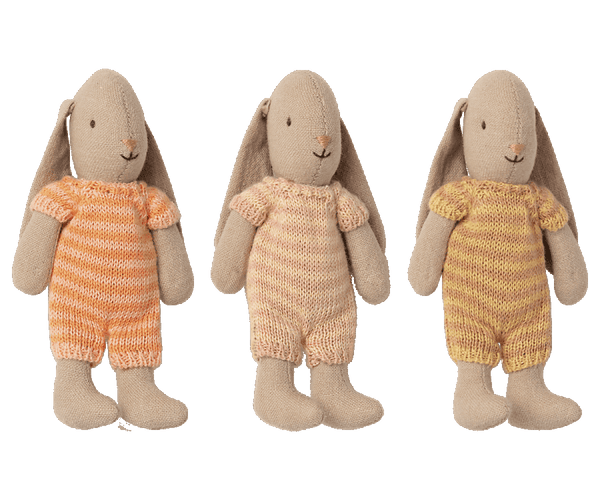 Maileg, Micro Bunny in Knitted Outfit (Orange)
Maileg micro bunny with a cosy knitted outfit to keep her warm this season. 
She is suitable for all the Micro sized accessories, but the most important thing she really needs is lots of love and cuddles !
New clothes can be found here at the burrow, please look for clothes labelled for "big brother mouse" or "big sister mouse".
Suitable from 3+ years.
Measures 12 cm