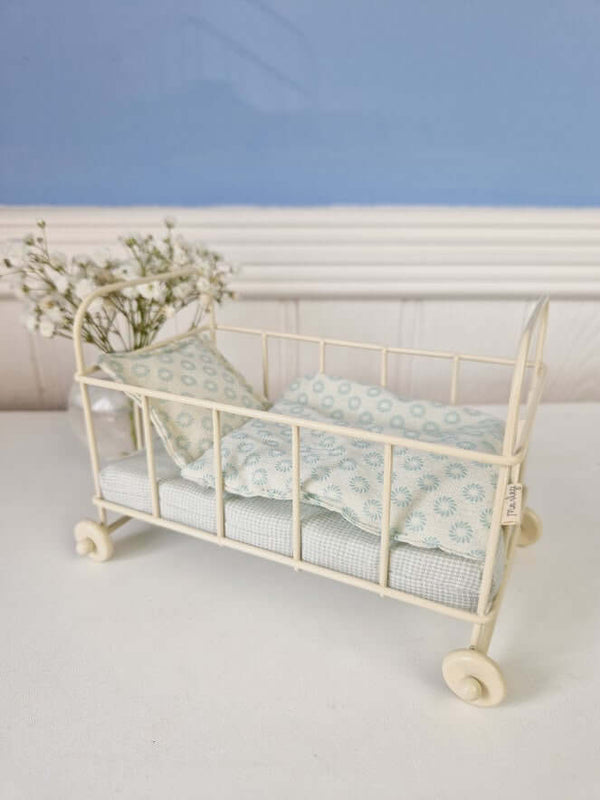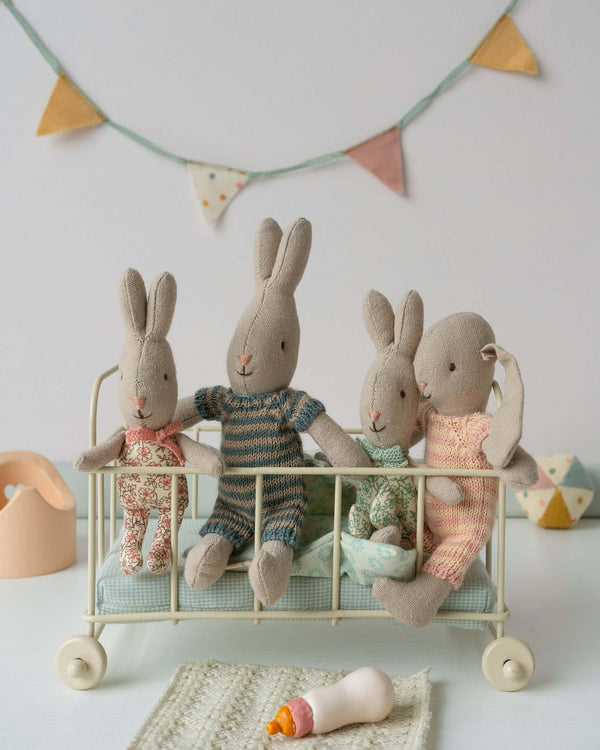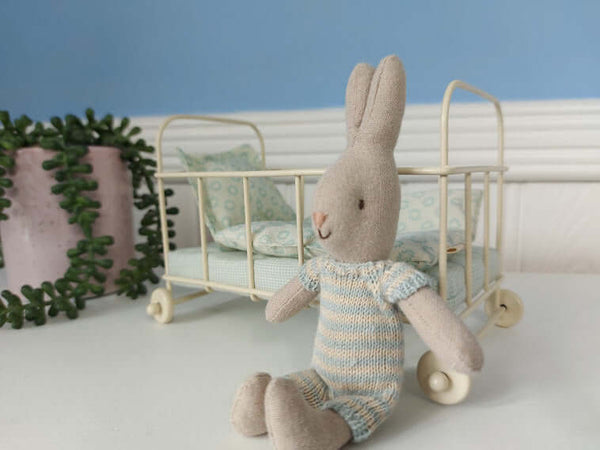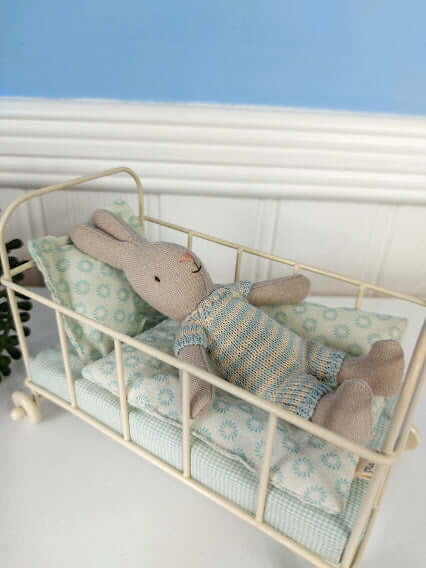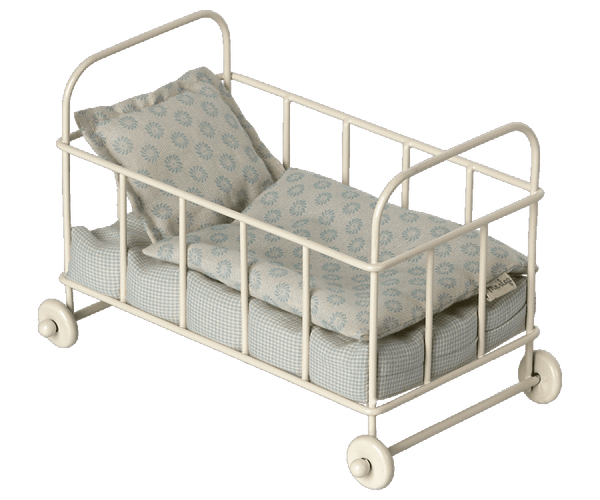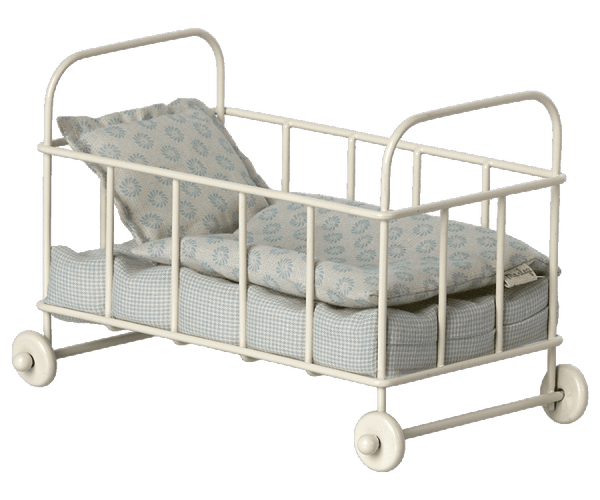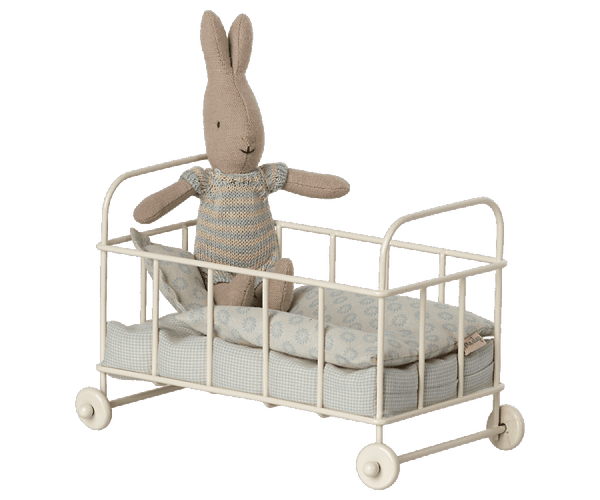 Maileg, Cot Bed, Micro (Blue)
Maileg cot bed comes with a mattress, blanket, and pillow. The wheels on this metal cot turn so you can rock your little Maileg friend to sleep. 
10cm tall
16cm long
Ideal for Micro bunny/rabbit, big sister/brother and little sister/brother and baby teddy
Micro bunny is not included but lots can be found here at the burrow.
Suitable 3 years +