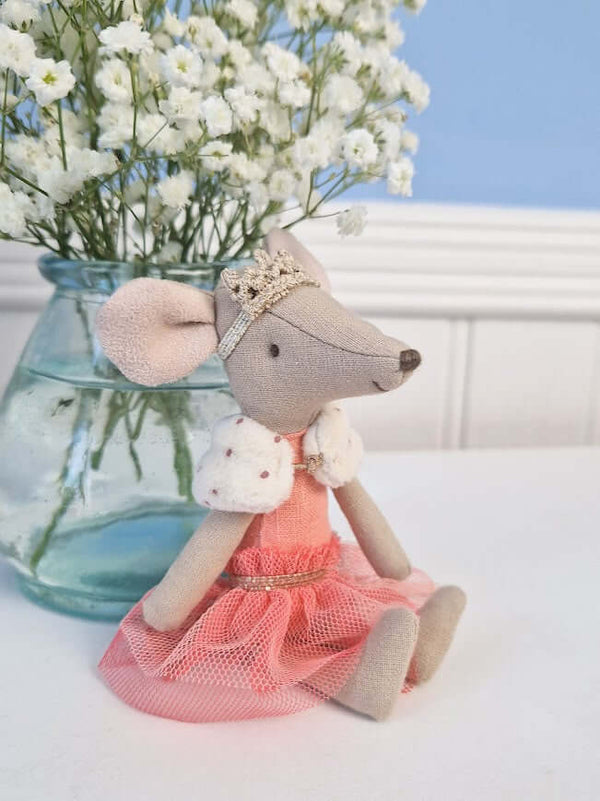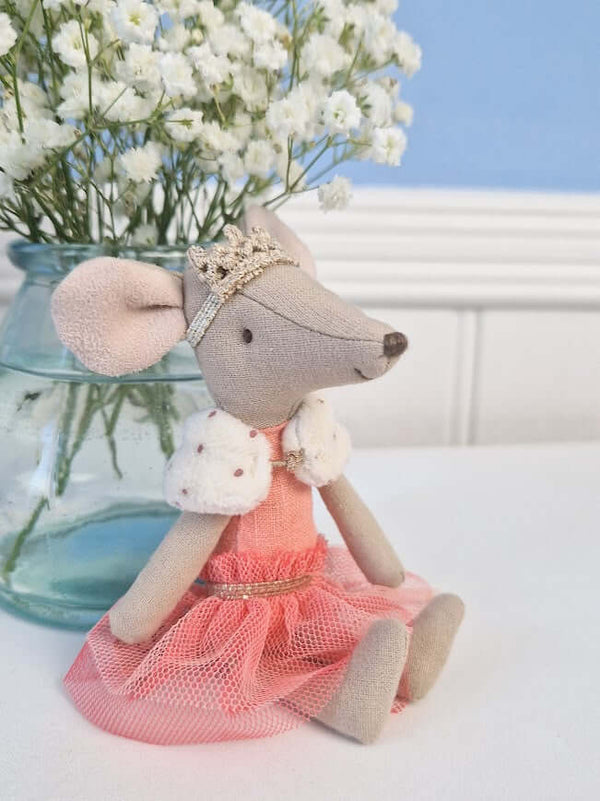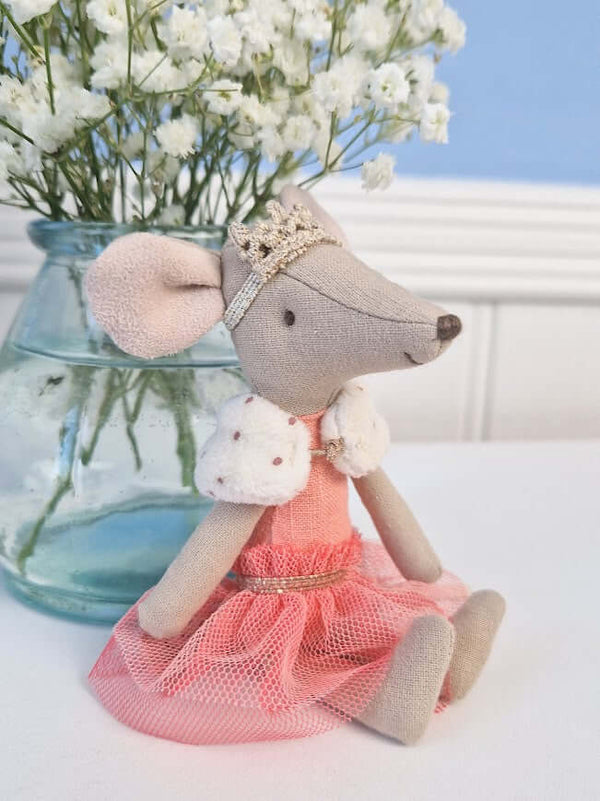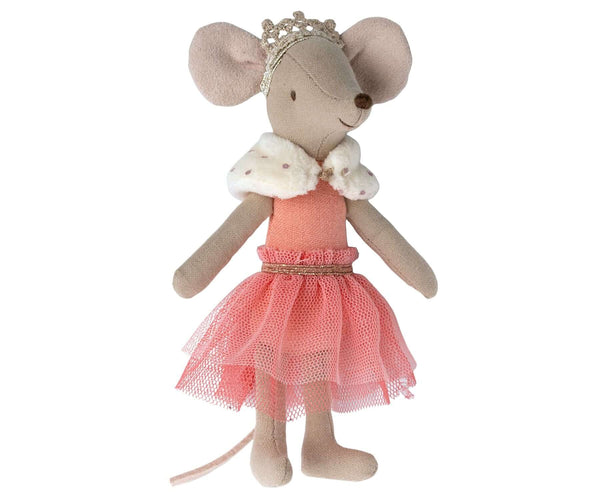 Maileg, Princess Mouse, Big Sister
Maileg Princess mouse big sister comes dressed in a pink tutu, crown and a faux fur shoulder wrap which are all removeable. She also has a pink top which is attached to her body. 
New outfits can be found for her at the burrow, please look for clothes labelled for "big sister mouse". 
Suitable for 3 years +
Big sister mouse measures 12 cm
NB: please note this mouse does not come in a matchbox