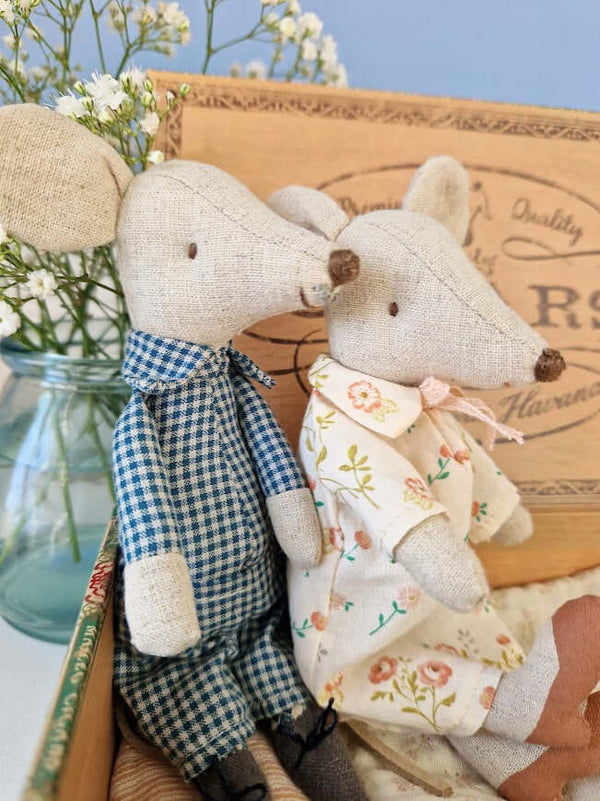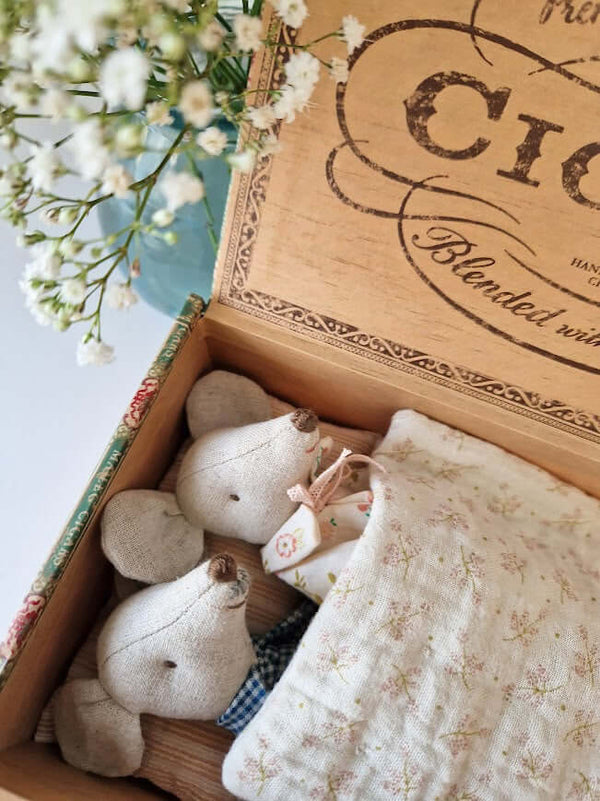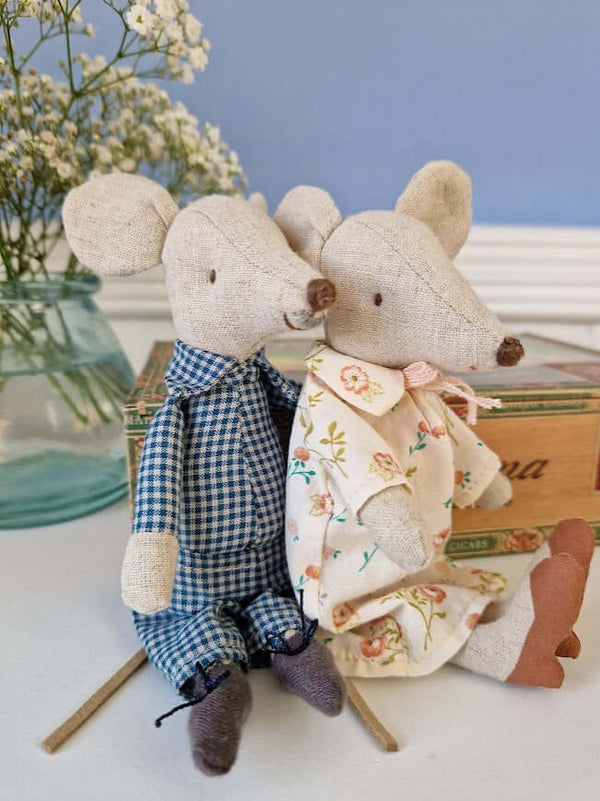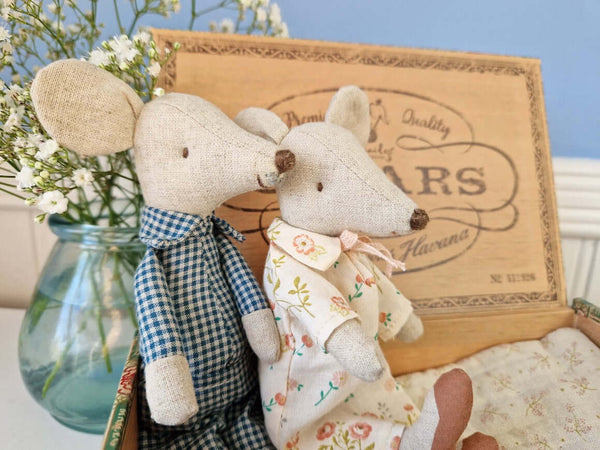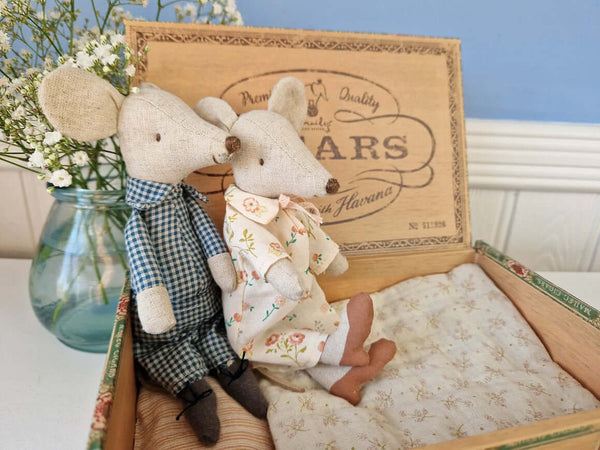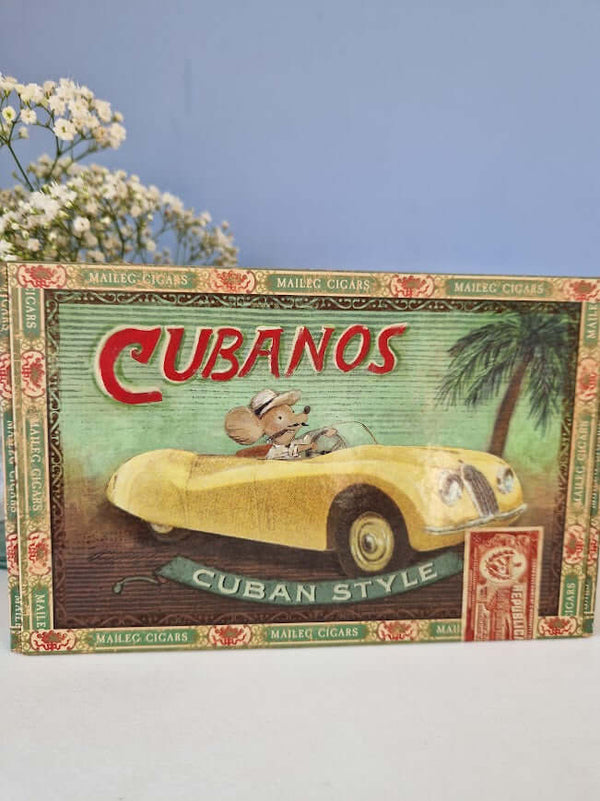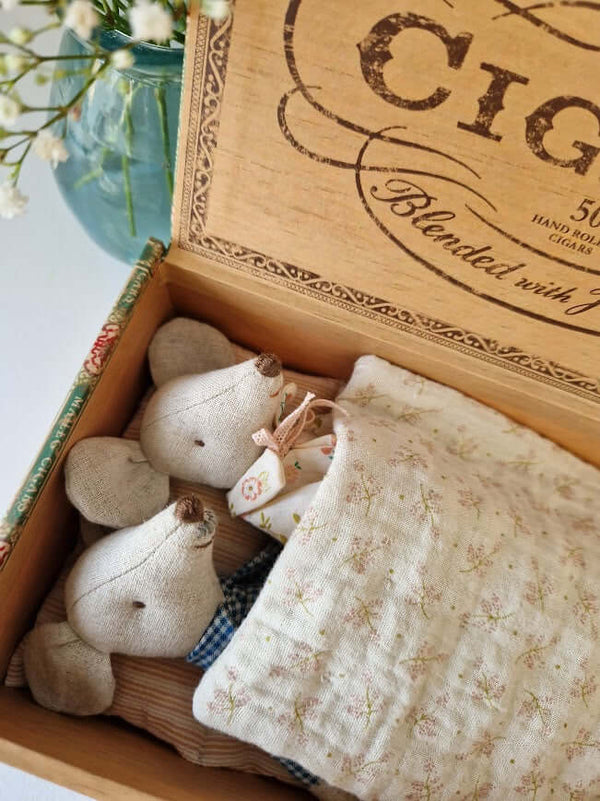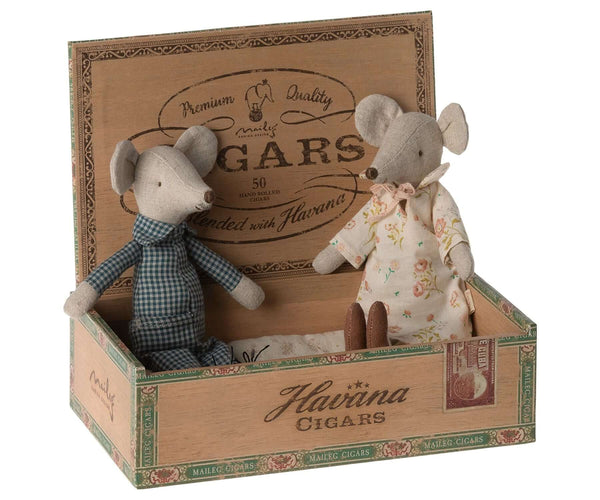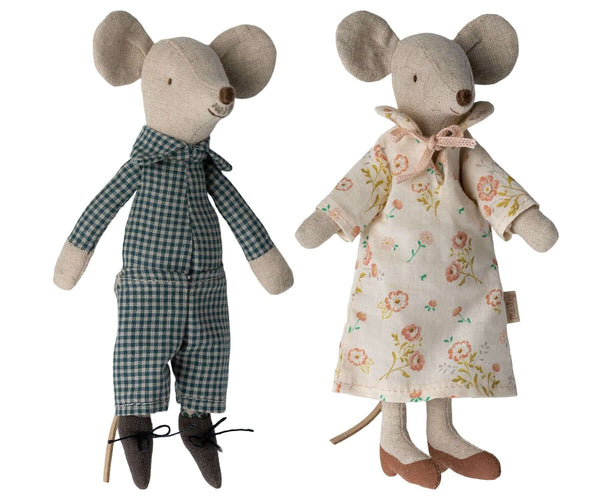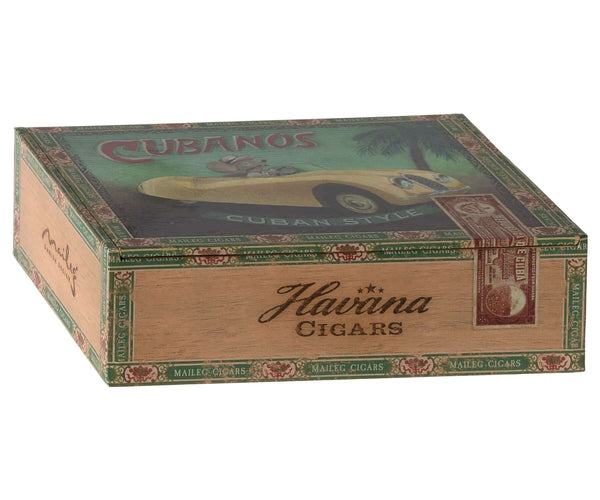 Maileg, Grandma & Grandpa Mouse in a Cigar Box
Maileg Grandma & Grandpa Mice in Cigar box is a classic item. Grandma & Grandpa mice come wearing soft cotton nightwear and removable eye masks (please note Grandpa's pyjama top is attached to his body). The cigar box is a perfect bed for a good night's sleep.

New outfits can be found here at the burrow, please look for clothes labelled for mum and dad mice or grandma and grandpa mice. 
Grandma and Grandpa Measure 15 cm
Suitable for 3 years+