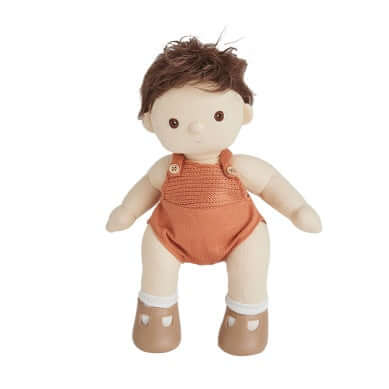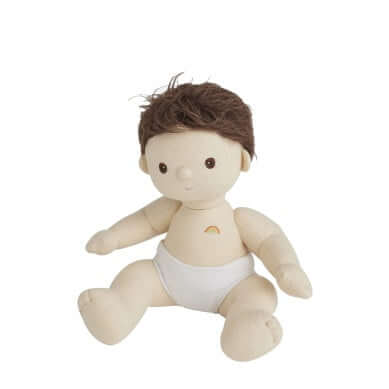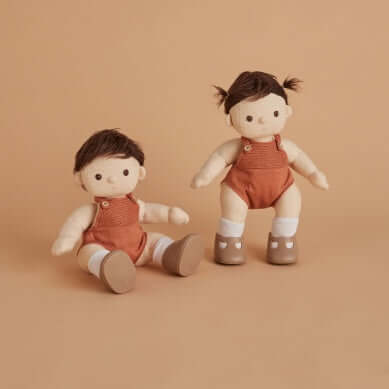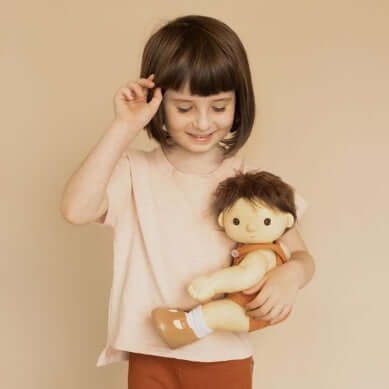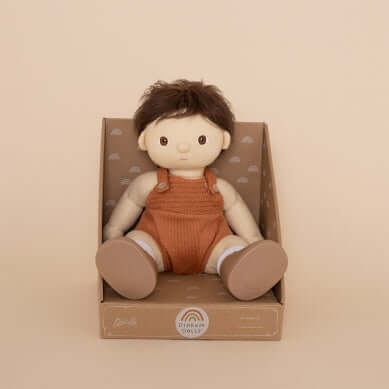 Olli Ella, Dinkum Doll - Peanut
Meet Olli Ella's Dinkum doll - Peanut!
The Dinkum Dolls are soft and cuddly making them perfect for not just playing with, but cuddling and going to sleep alongside. They have sweet embroidered faces and a  rainbow over their heart. 
Each doll comes with its own removable unisex outfit, socks, cotton nappy, and shoes. 
Dinkum Dolls are posable, with arms, legs and a head that moves - they can also sit and even stand when wearing their shoes! 
Measure: 35 cm tall
Suitable from 3 years