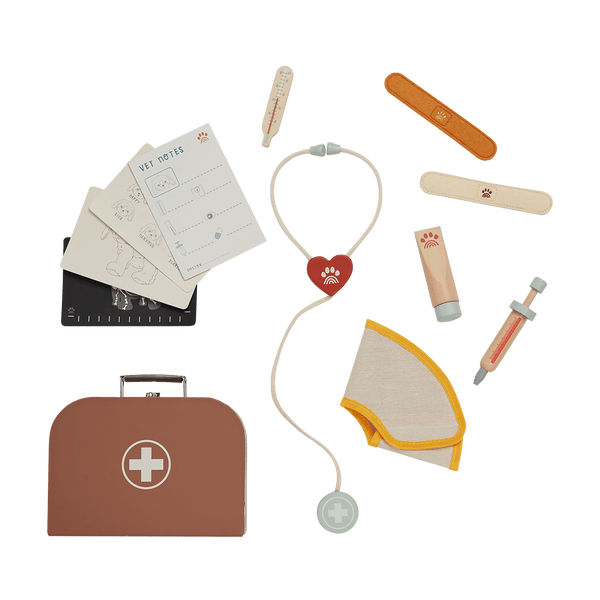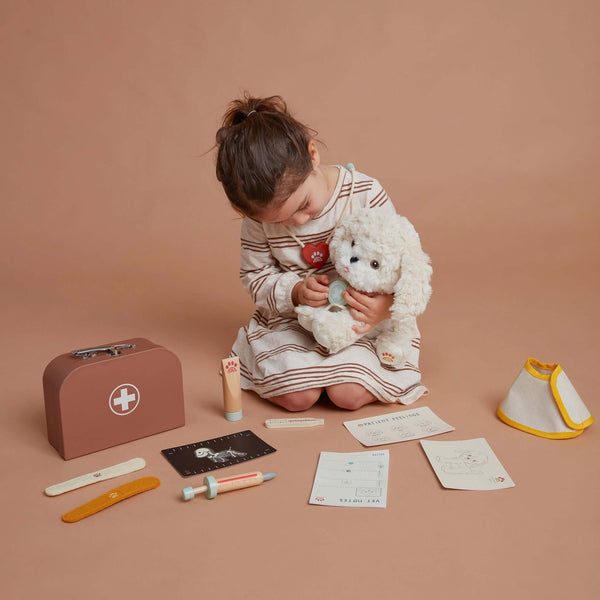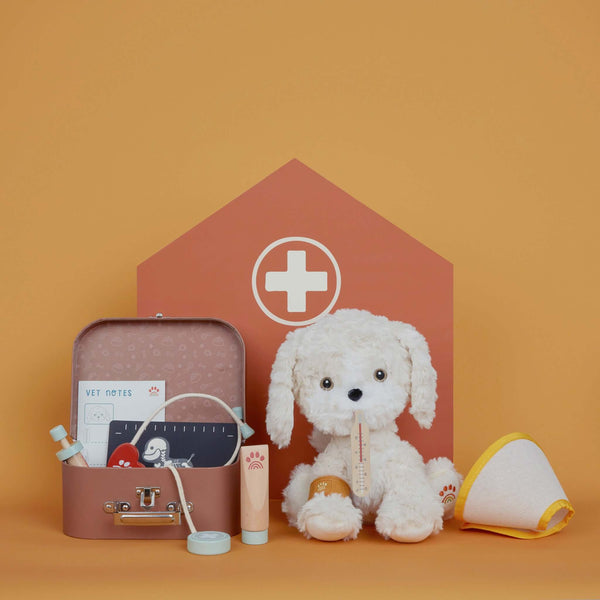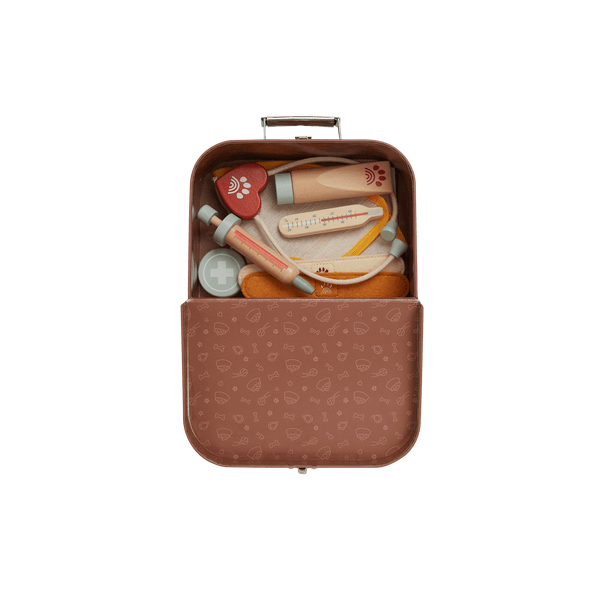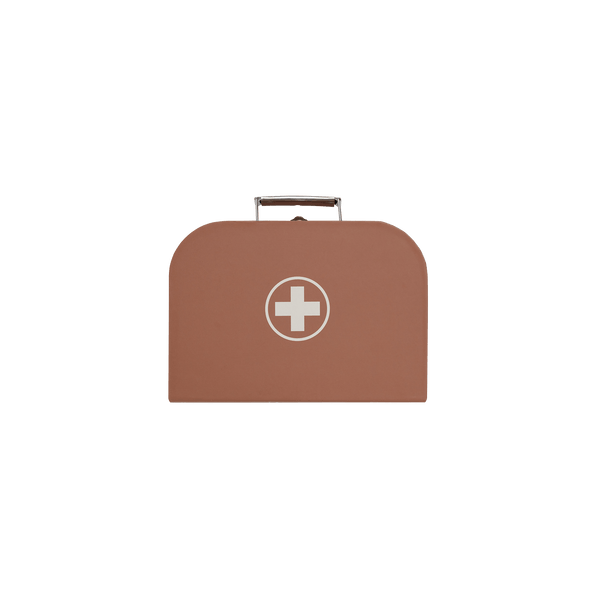 Olli Ella, Dinkum Dog Vet Set
Olli Ella, Dinkum Dog Vet Set
This Vet Set is equipped for all cuddly critter checkups. Foster creativity and imagination while exploring the world of care, kindness, and endless fun.
Open the latch on the cardboard Vet case to find everything you need to nurse all Dinkum Dogs back to health. Including the magnetic wood thermometer, stethoscope, syringe, and ointment tube, plus sticky velcro fastens the felt bandages and buster collar. Make notes on the medical records notepad and diagnose boo-boos with the patient cards. The wood accessories are constructed with the same magnetic element that allows the Dinkum Dogs to hold their favourite bone in their mouth. 
Whether your child dreams of becoming a vet or simply adores their furry pals, this Vet Set brings smiles, giggles, and a whole lot of puppy love!
NB: Please note the Dog is Not Included but lots of Olli Ella Dogs can be found here at the burrow