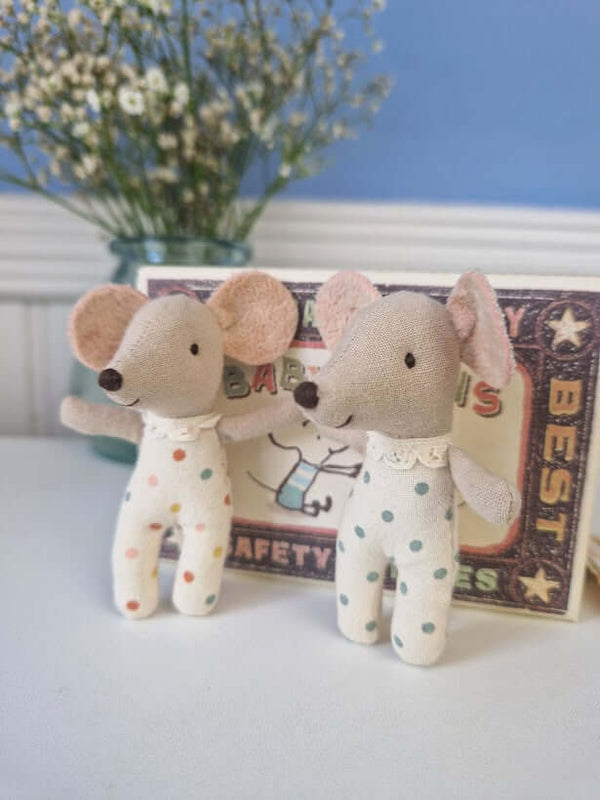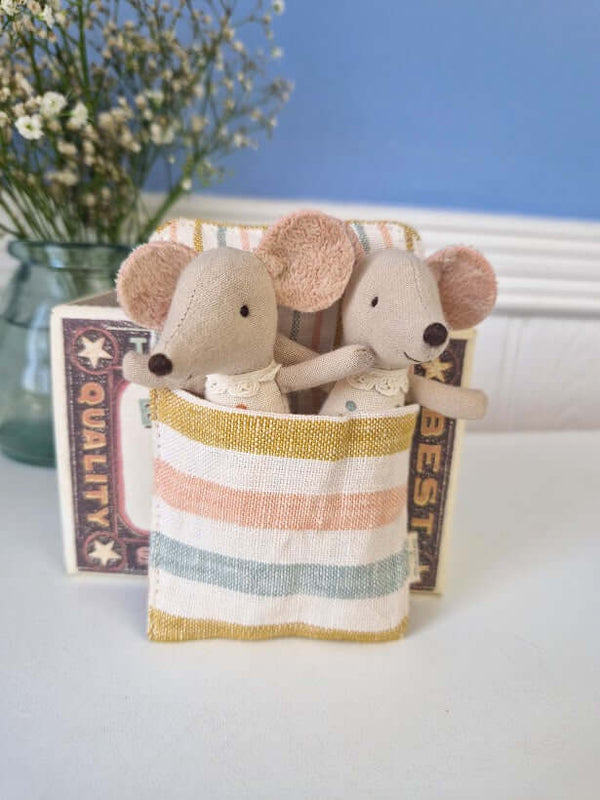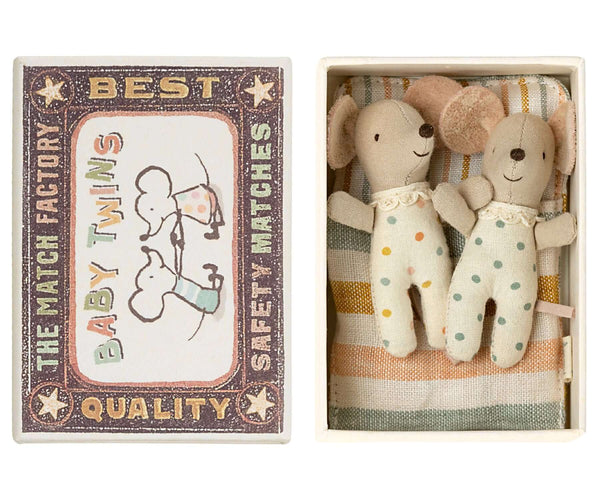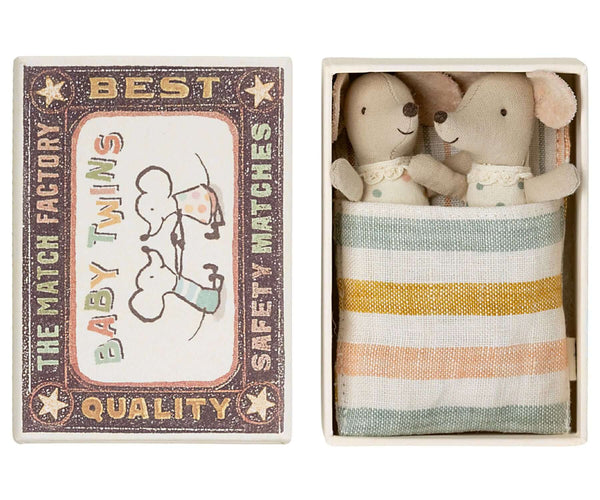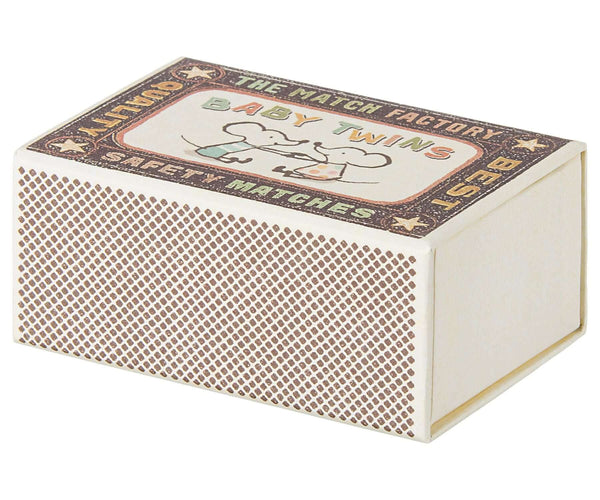 Maileg, Twins, Baby Mice in Matchbox
Maileg, Twins, Baby Mice in Matchbox

Now you can have double the fun with these Maileg twin baby mice in matchbox set.  They make a perfect pocket friend when you are out on your own adventures!.

The baby boy mouse is wearing a blue spotty baby grow attached to his body. While the baby girl mouse is wearing a multi coloured spot baby grow. The twins come in a little matchbox with a pretty sleeping bag to keep your baby mice cosy and warm at bedtime. 
Baby Mice Measures Approx. 8 cm
Baby mouse fits the MY size furniture.
Wash mouse at 30 degrees 
Suitable for 3 years +