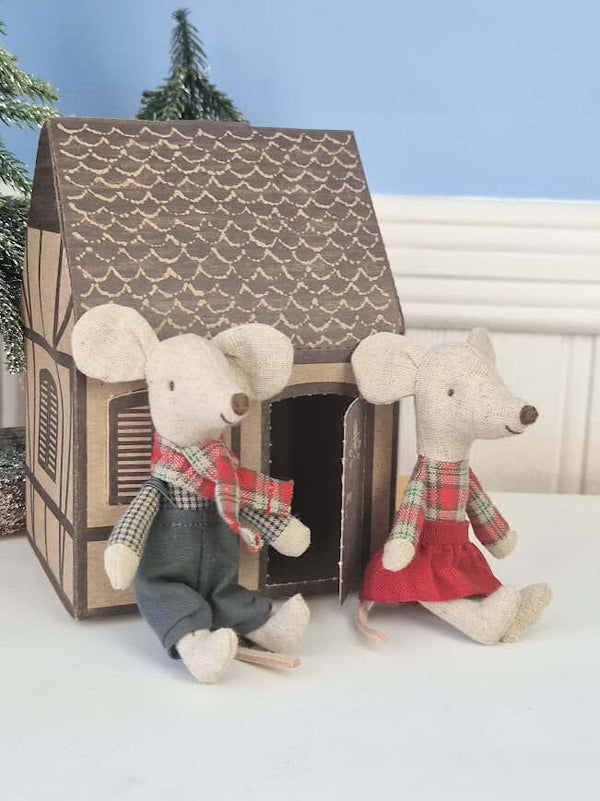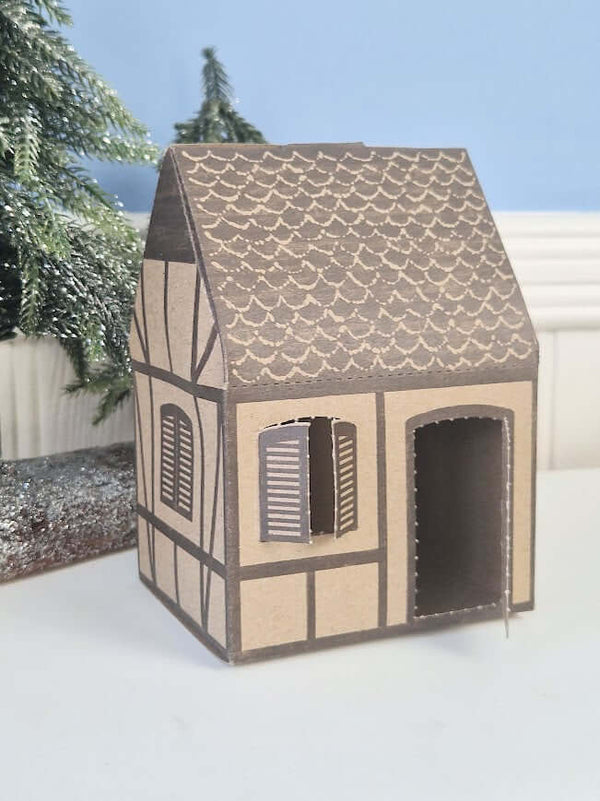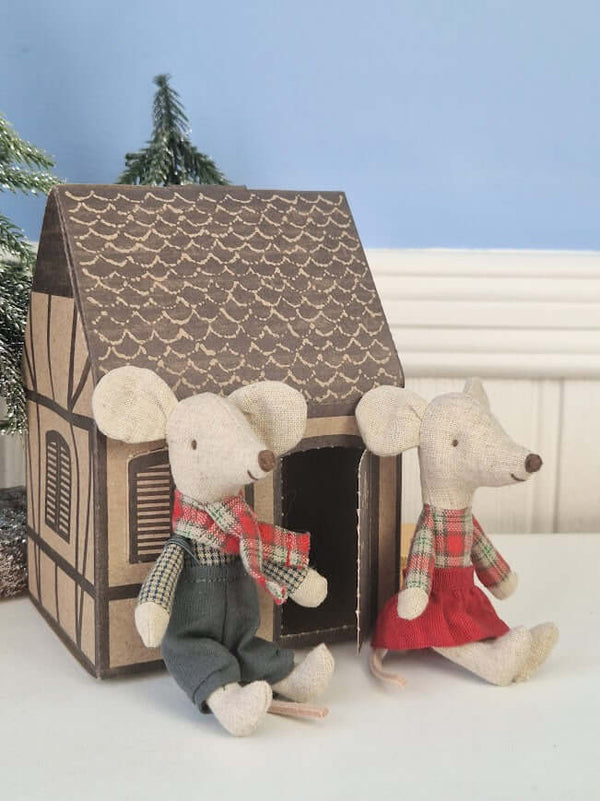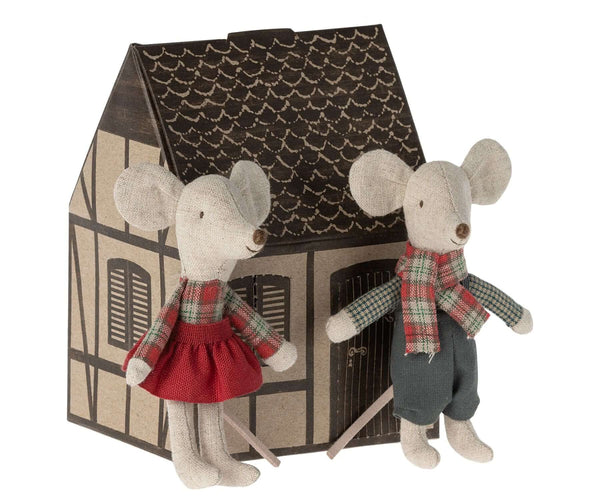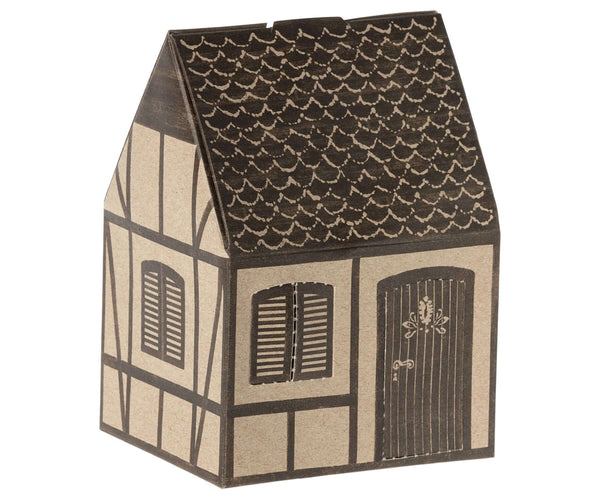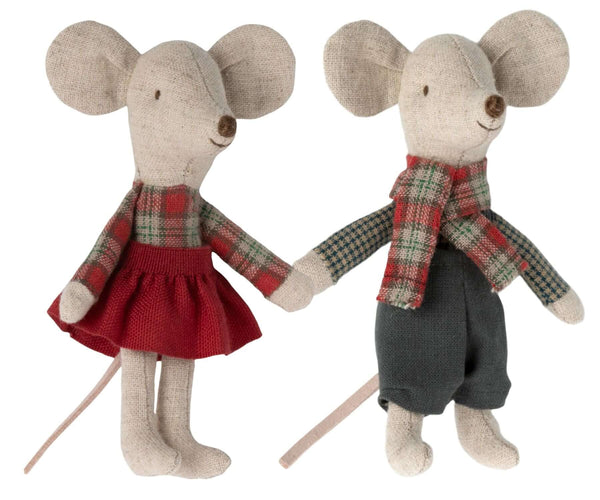 Maileg, Winter Mice Twins, Little Brother & Sister
Maileg, Winter Mice Twins, Littler Brother & Sister

This cute pair of mice are dressed in their festive outfits and come in a cute little cardboard house to sleep in at night time. 
Little sisters skirt is removeable and littler brothers trousers and scarf are also removeable.  
The windows and door in the house have perforated so can be open for light play.  Please note the house is made from thin card. 
Mice Measure 13cm 
Suitable for 3 years +