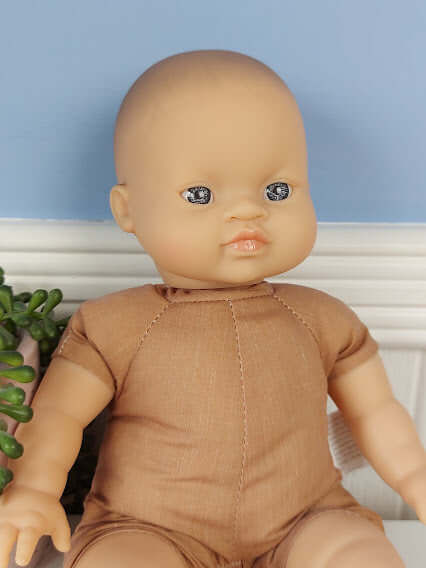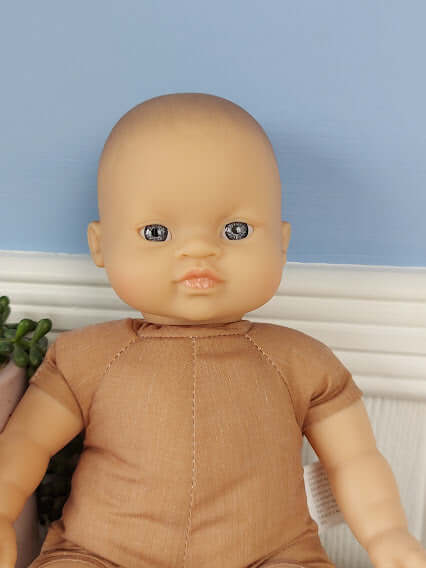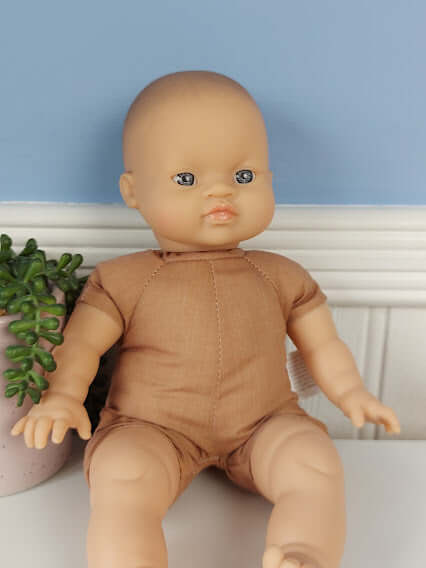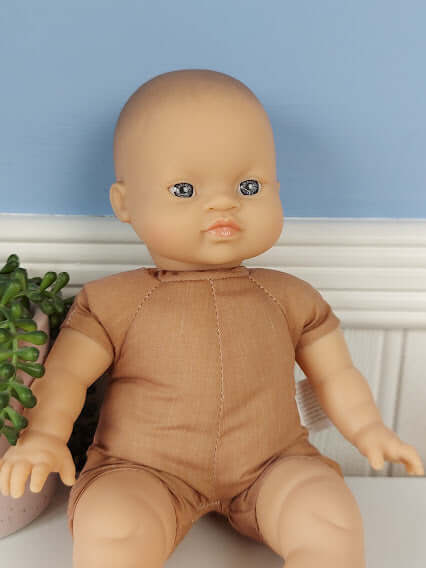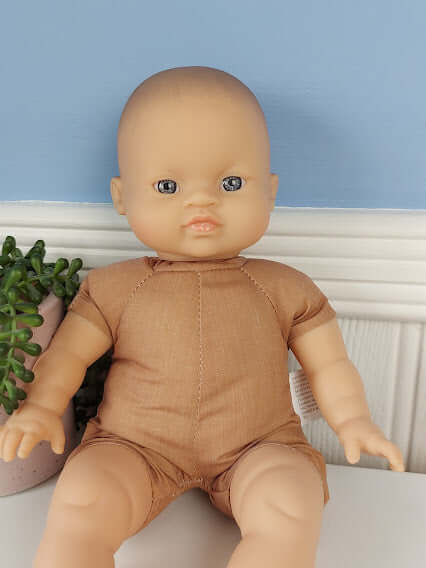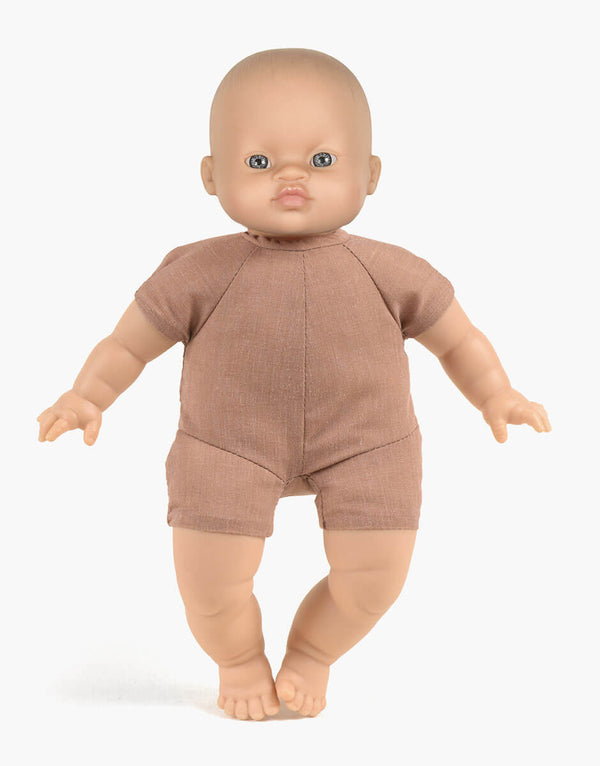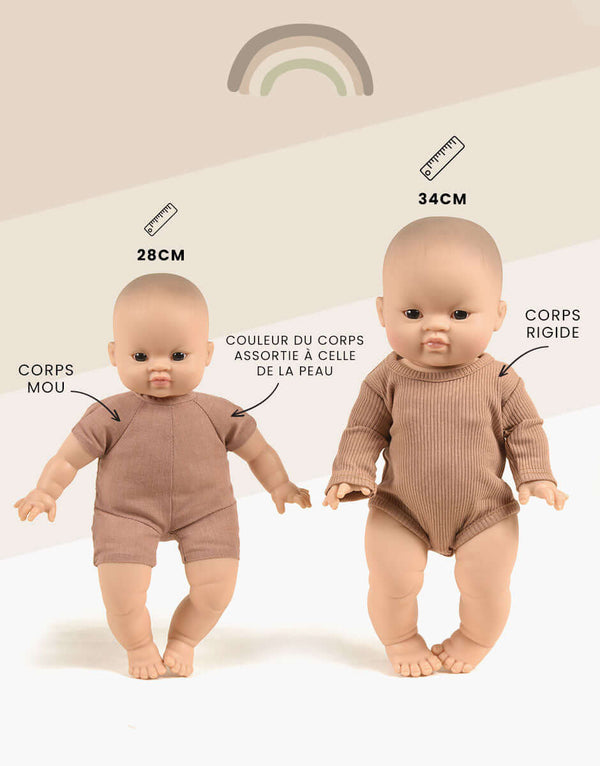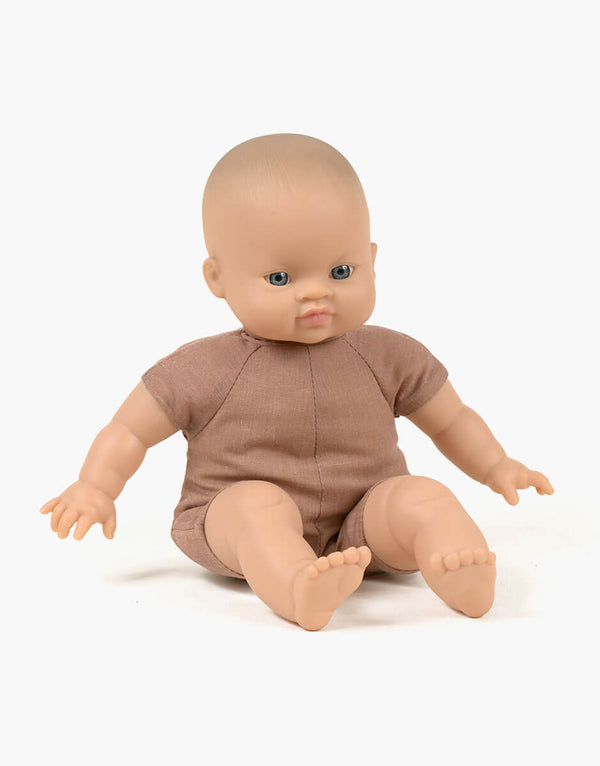 Minikane, Soft Baby Doll Mae (Light Eyes)
Minikane, Soft Baby Doll Mae (Light Eyes)
This soft baby doll with life like features is all ready for its forever home with you.
These soft babies have been made smaller for little people to carry around and enjoy lots of cuddles with from their soft bodies.   All the soft dolls are gender neural. 
Lots of clothes and accessories can be found here at the burrow on this page. 
Minikane Paola Reina dolls have been made in Spain (in the Alicante valley) since 1870. Their bodies are made from flexible (phthalate-free) with a hint of vanilla smell to remind you of a new-born baby.
Measures 28 cm 
Suitable 10 mths +

Made in Spain by Paola Reina.