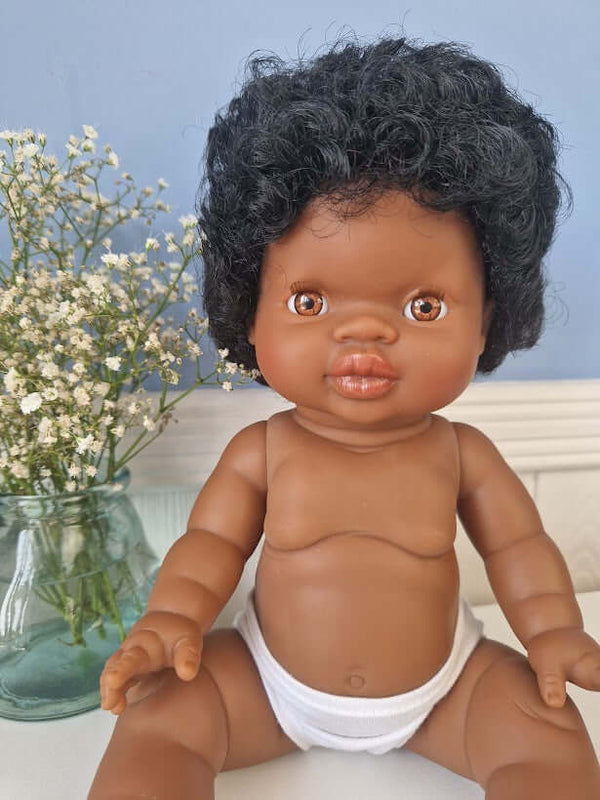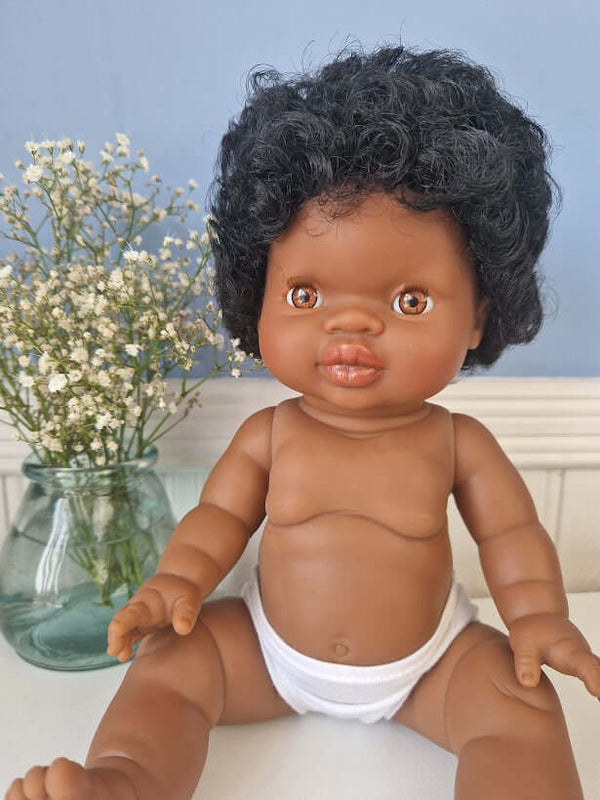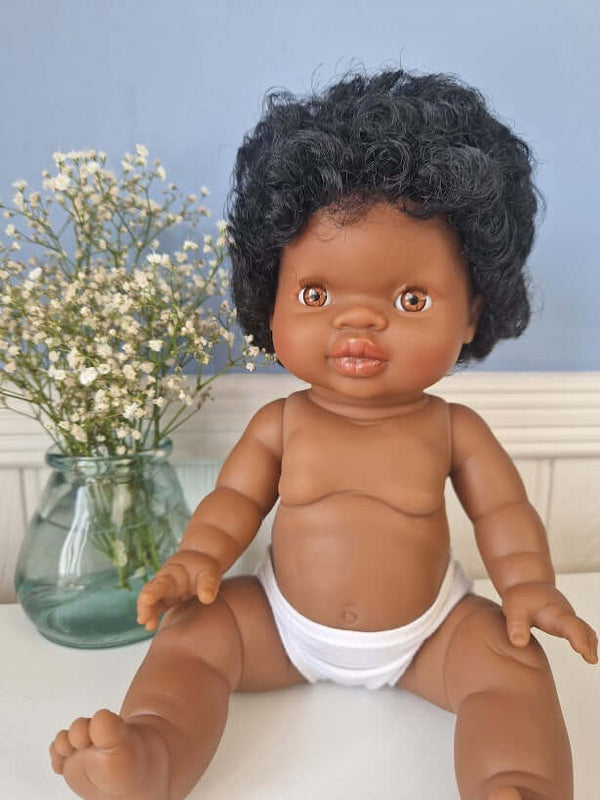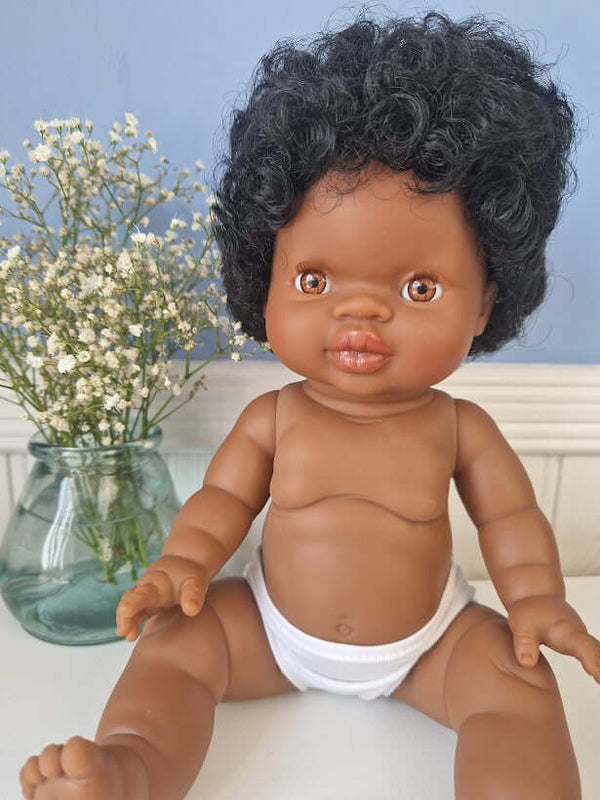 Minikane, Baby Doll Jahia (Honey eyes) **Does NOT Come w Underwear**
Minikane,  Baby Doll Jahia (Honey eyes)
Baby girl doll Jahia with life-like features is all ready for her forever home with you. 
Clothes can be found here at the burrow,  now the hard part is choosing her new outfit!
Minikane Paola Reina dolls have been made in Spain (in the Alicante valley) since 1870. Their bodies are made from flexible (phthalate-free) with a hint of vanilla smell to remind you of a new-born baby.
Measures 34 cm tall 
Suitable from 3 years+
NB: Does NOT Come with Underwear