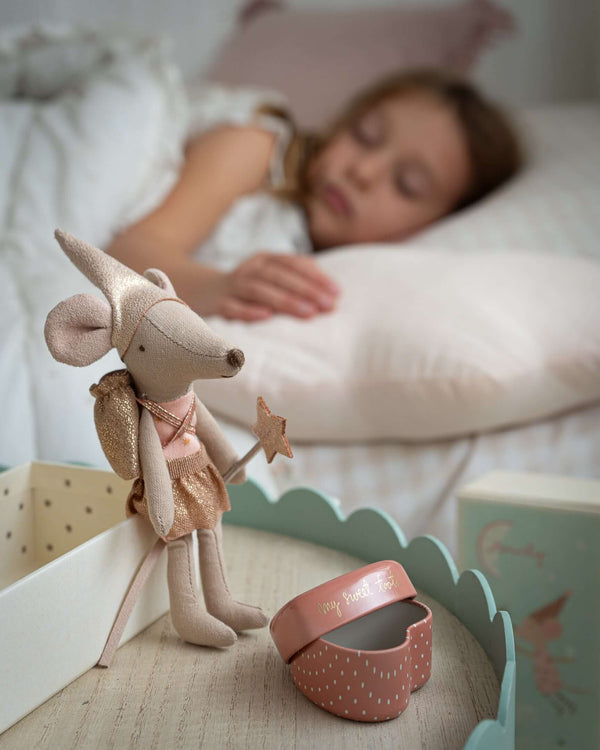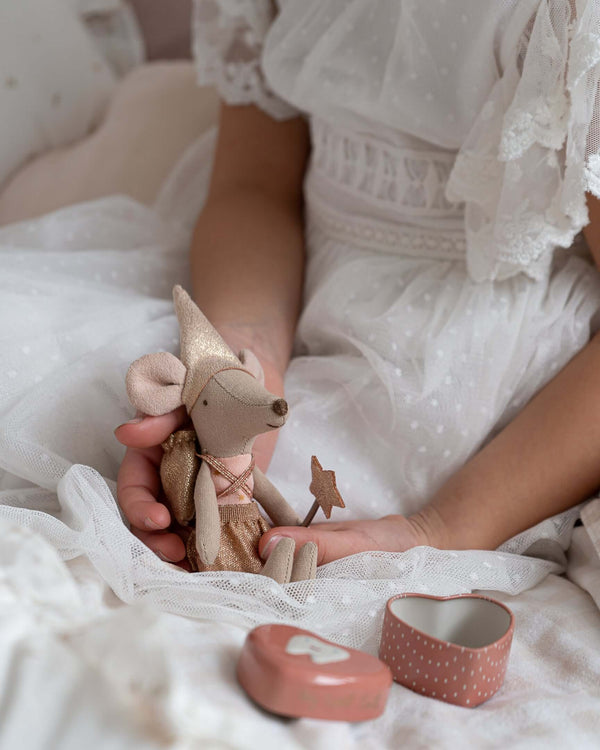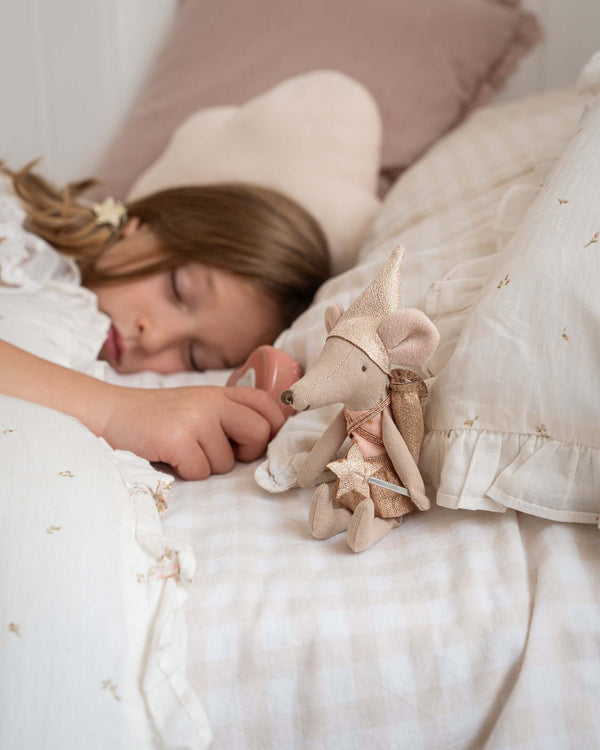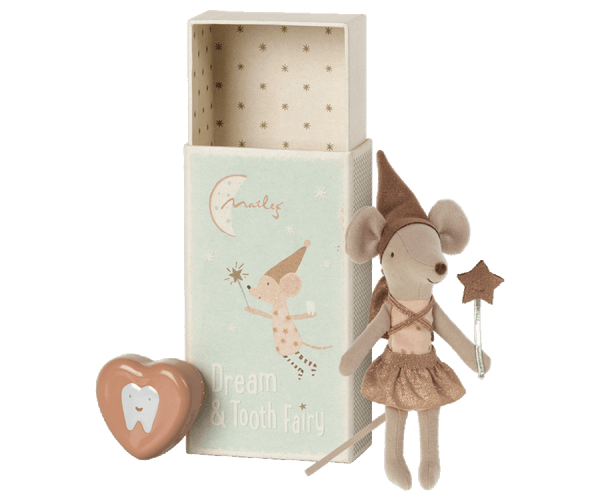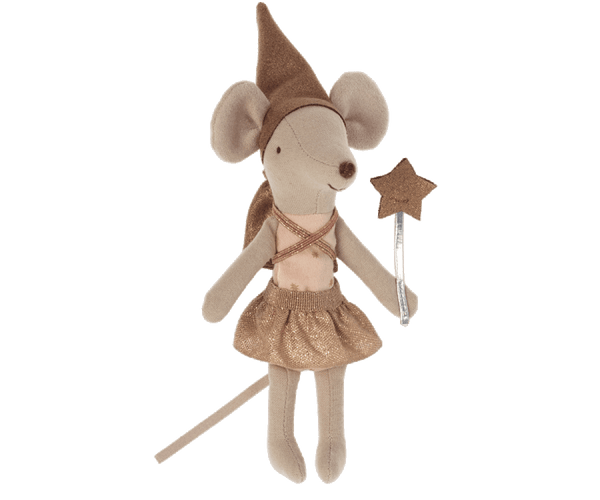 Maileg, Tooth Fairy Girl in Matchbox with Star Top
Maileg tooth fairy girl in matchbox.
At night the tooth fairy spreads fairy dust over all the sleeping children.  She comes to collect your baby teeth to take back to fairy land and leaves a special gift to say thank you just for you.

This tooth fairy is dressed magically in a gold tutu, a gold shiny hat, and a sparkly backpack to store your tooth in. The set includes a matchbox and a metal tooth box.
Mouse Measures Approximately :  12 cm 
Matchbox 13 x 8 x 5 cm
Suitable from age 3+