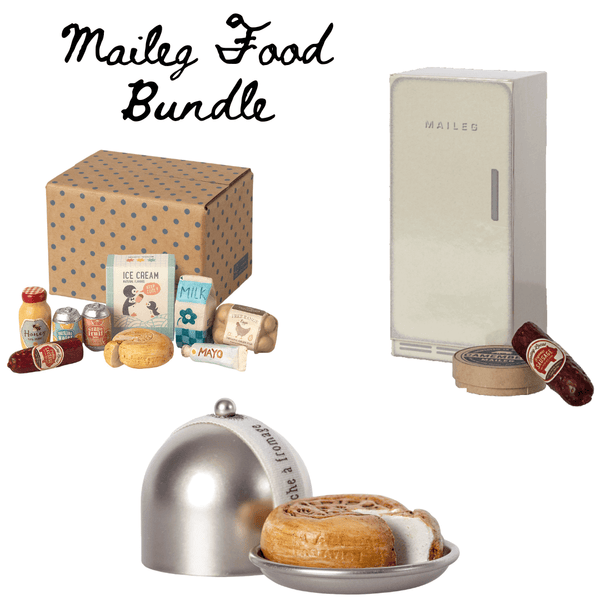 Maileg, Food  Bundle
This Bundle includes a mouse sized cooler, a miniature grocery box and a cheese bell.  Everything your mouse family could need for a big family feast!
Suitable for 3 years +
Please note we can not change items in the bundle. 
The bundle is suitable for the Maileg Castle and for the mice family or micro sized rabbit or bunny.