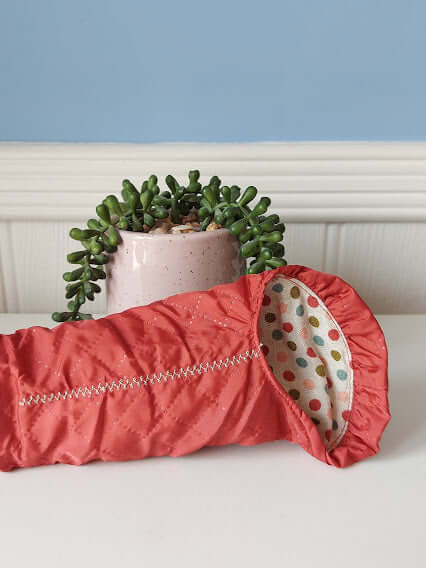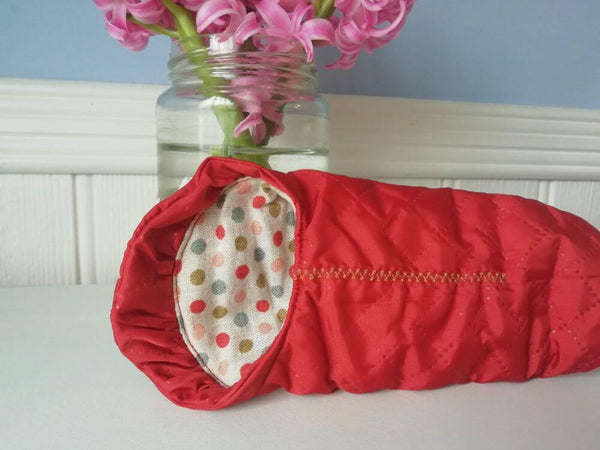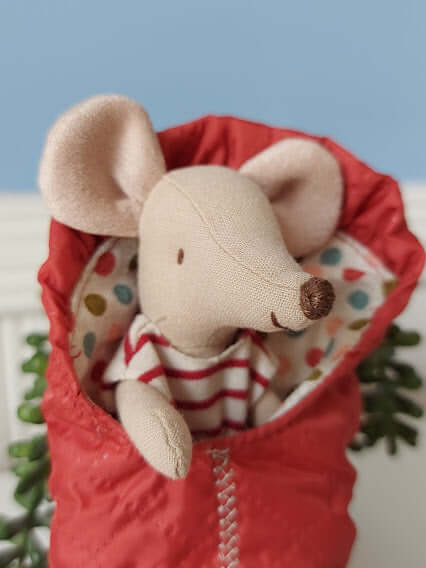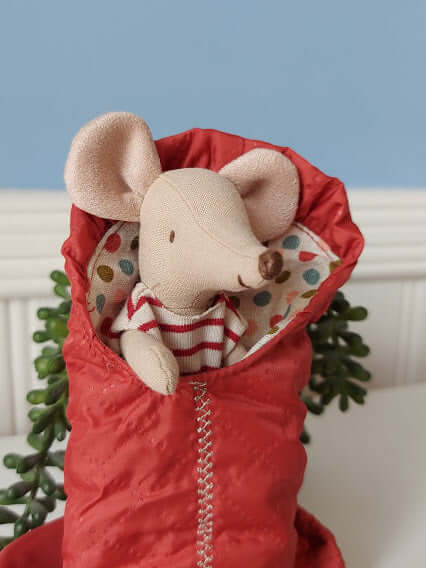 Maileg, Sleeping Bag (Rusty Red)
Maileg sleeping bag all ready for mice who love to go on adventures!
This little mouse size sleeping bag rolls up nicely into a sleeping bag container (as seen on photos).  It has pretty spotty fabric inside the sleeping bag which also makes it warm a cosy for your mouse.
Each sleeping bag comes with a matching sleeping bag container
Ideal for big brother/sister but little brother/sister also fit
Suitable for 3 years +