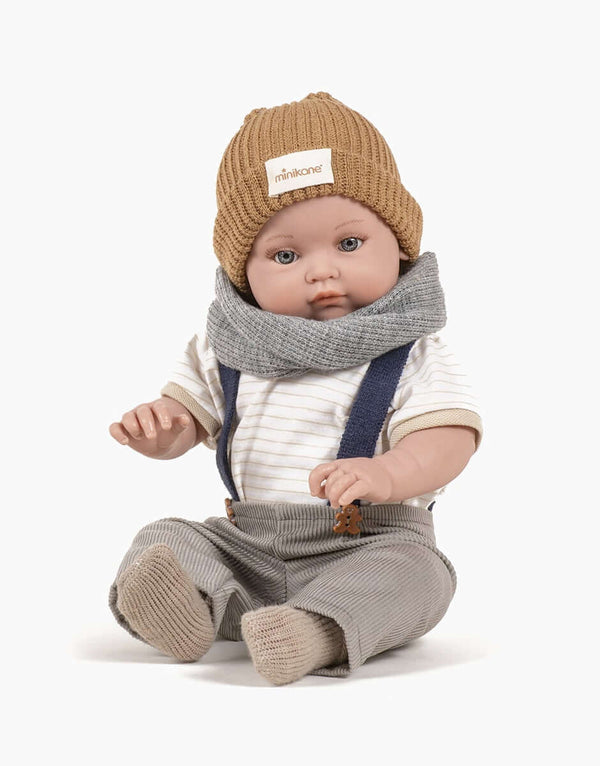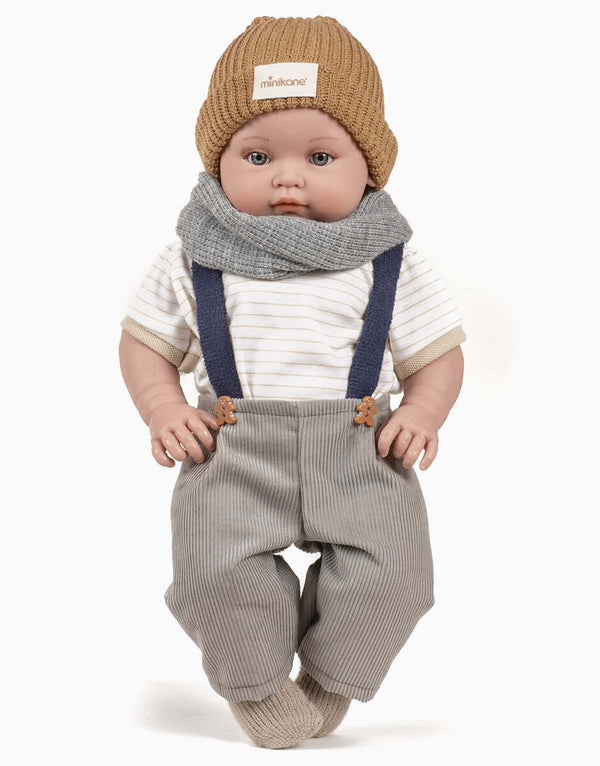 Minikane, Toddler Yann
Yannis the largest of the Minikane dolls.  He comes with his own stylish outfit.
Minikane Paola Reina dolls have been made in Spain (in the Alicante valley) since 1870. Their bodies are made from flexible (phthalate-free) with a hint of vanilla smell to remind you of a new-born baby.
Measures 47 cm tall 
Eyes do not close
Comes dressed 
Suitable from 3 years+