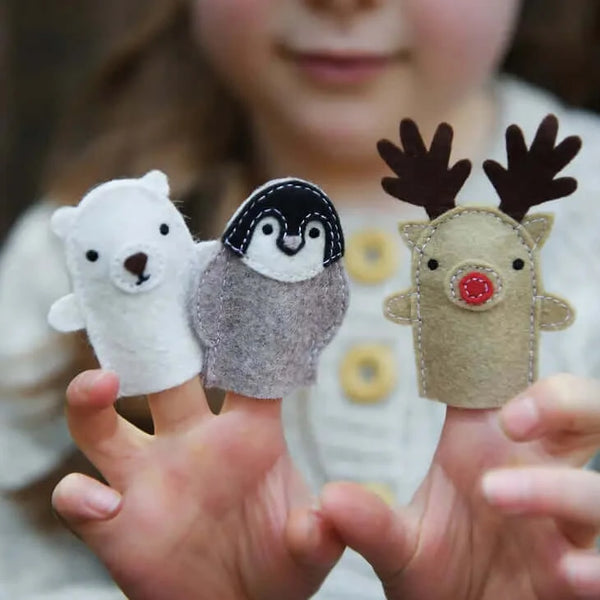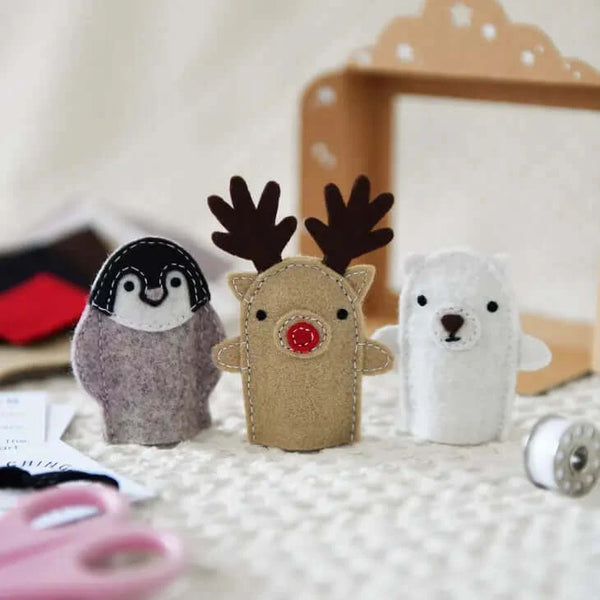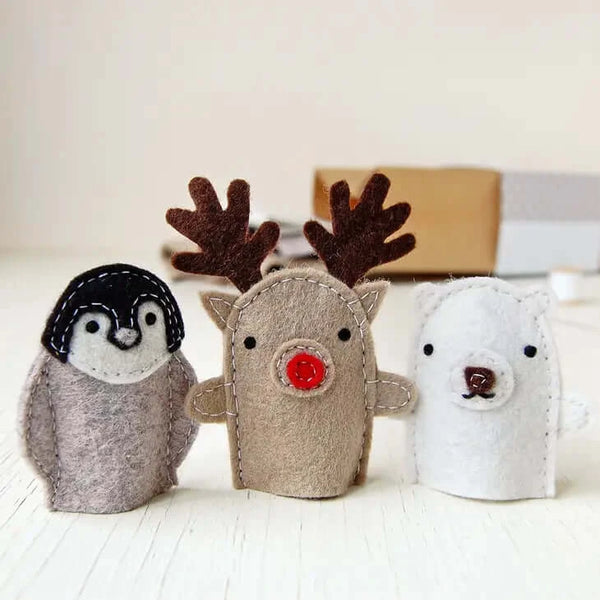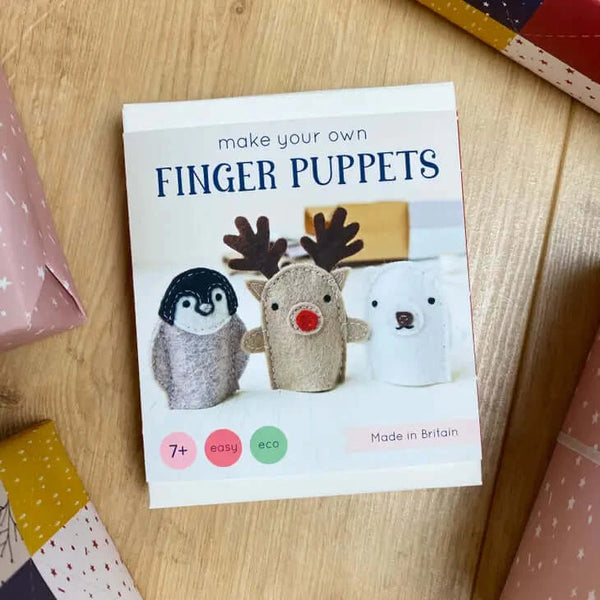 Clara and Macy, Make Your Own Winter Finger Puppets Craft Kit
Clara and Macy, Make Your Own Winter Finger Puppets Craft Kit
Spark your imagination with this make your own winter friends finger puppet felt craft kit.
With all the components needed to make your own little festive trio, this sewing kit makes the perfect stocking filler or winter birthday gift for anyone in need of a little creativity in their life.

Perfect for children and beginners, this sewing kit includes simple instructions with basic stitches making it easy to follow and learn along the way. The kit includes wool felt to prevent frayed edges.
Ideal for parents and children to create together, using the finished penguin, polar bear and reindeer finger puppets to tell a wintery story at bedtime or to perform a puppet show together for the rest of the family to enjoy.
All of the sewing kit contents are plastic free, reusable or recyclable. 
Safety Information:
Contains small parts. Suitable for children over the age of 7. Should be used under the direct supervision of an adult.