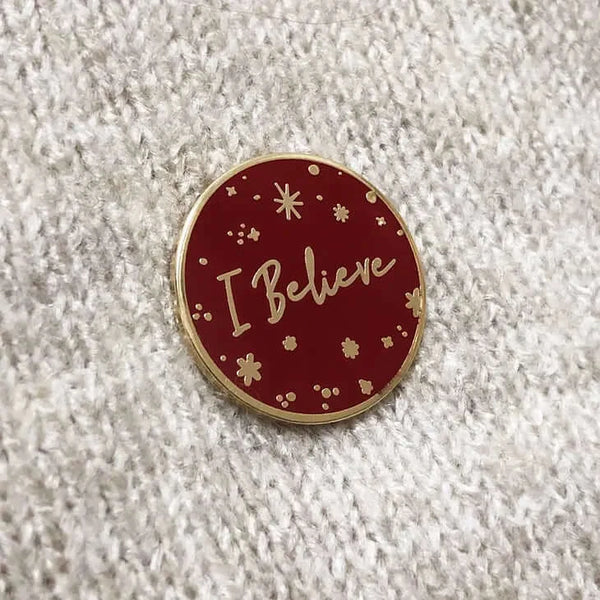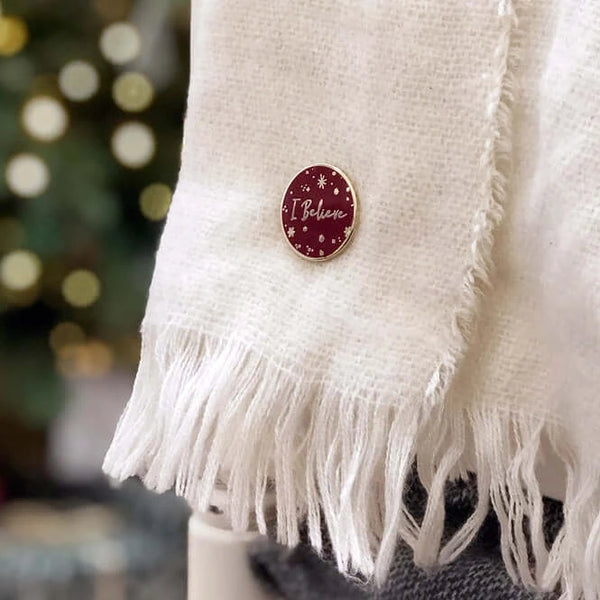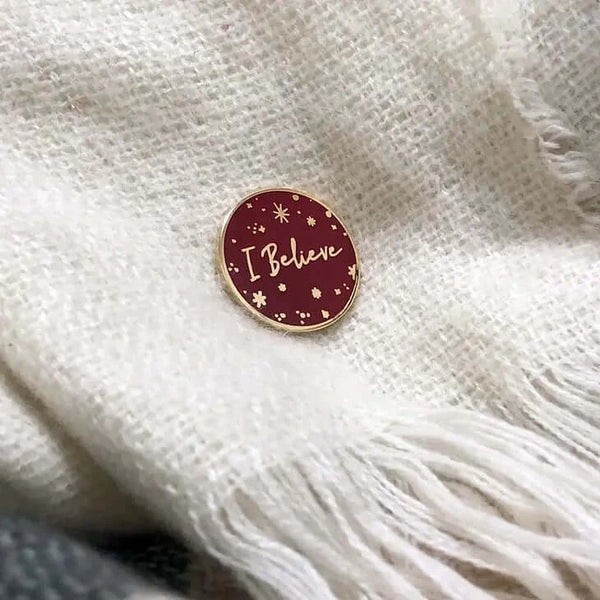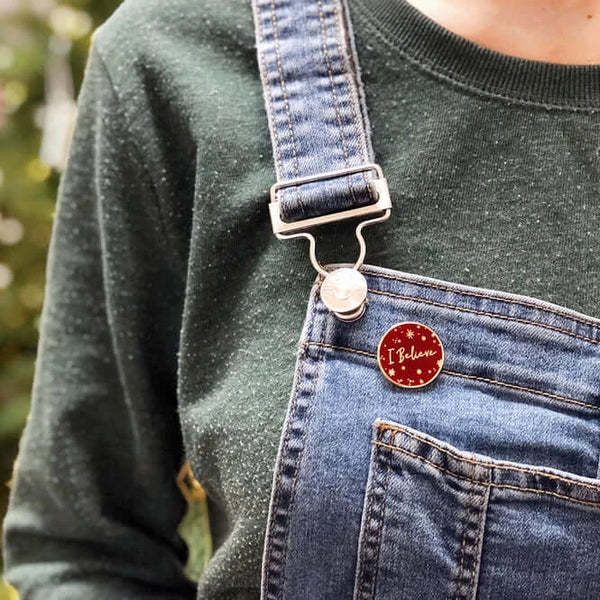 Clara and Macy, Red 'I Believe' Enamel Pin Badge
Clara and Macy, Red 'I Believe' Enamel Pin Badge
I believe. Do you?
Celebrate the festive season by wearing this magical 'I Believe' badge on your favourite Christmas jumper or coat.
The traditional deep red and gold gives such a Christmassy feel to your coat or Christmas stocking.
A lovely stocking filler or Christmas gift for the believers you know.
Made From: Gold plating and deep red enamel with a rubber clutch. 
Measures: 24mm wide