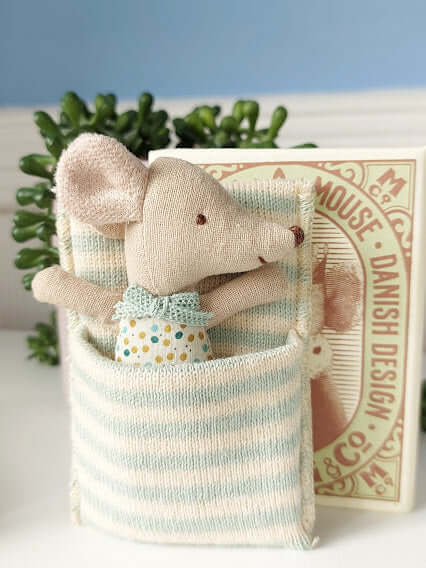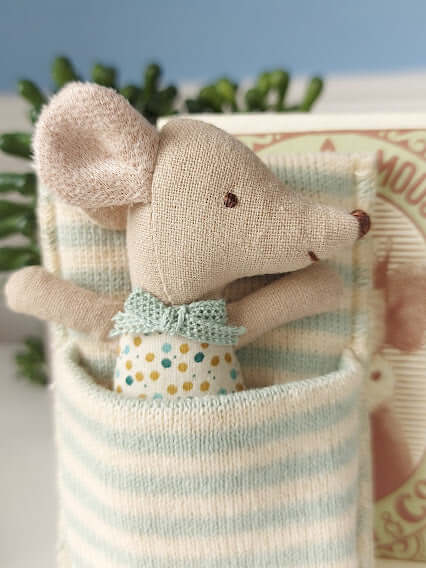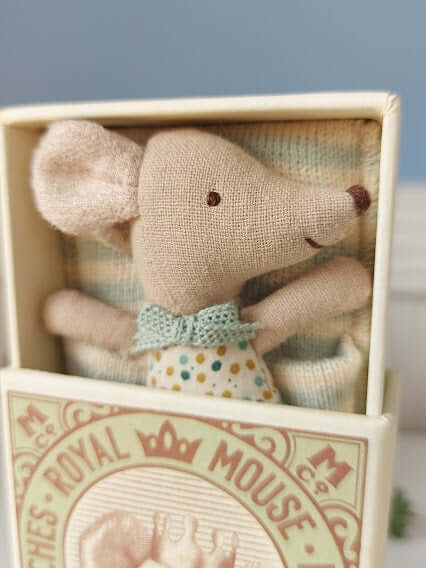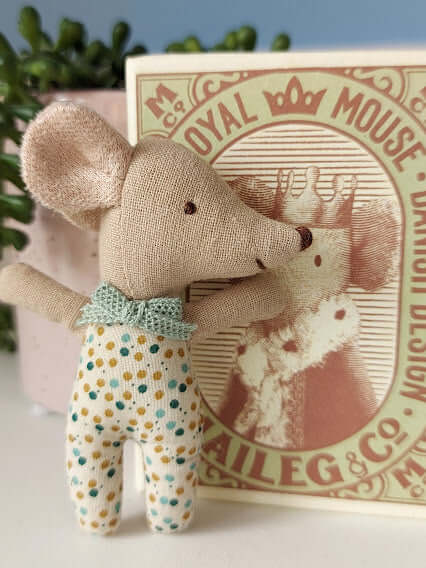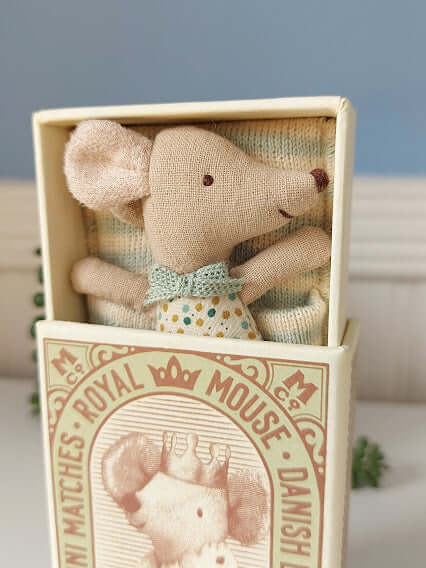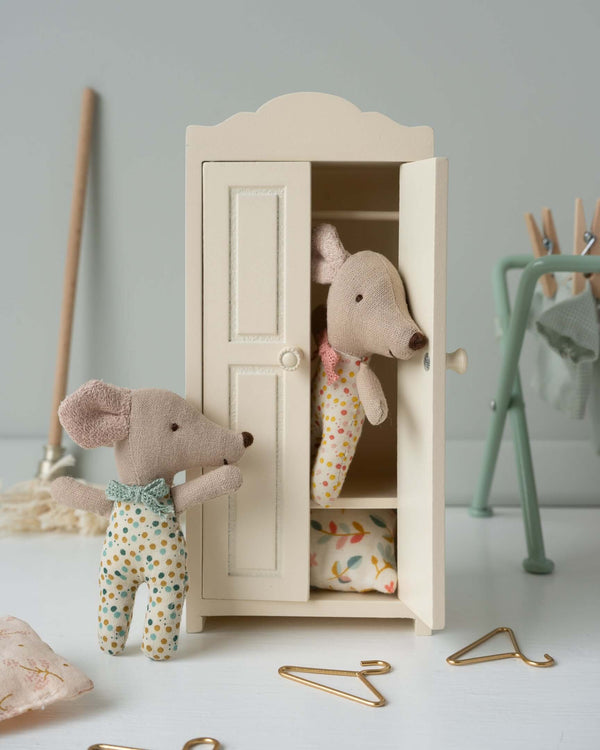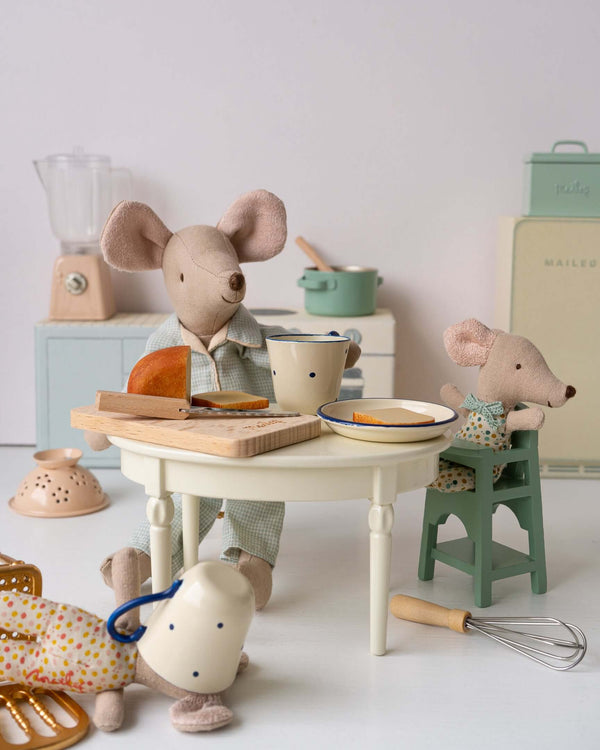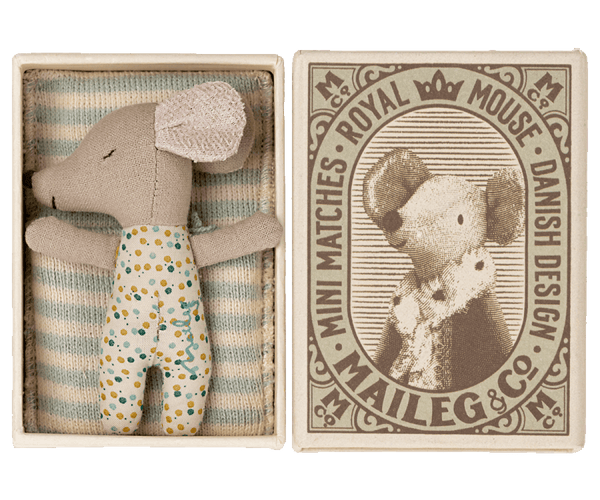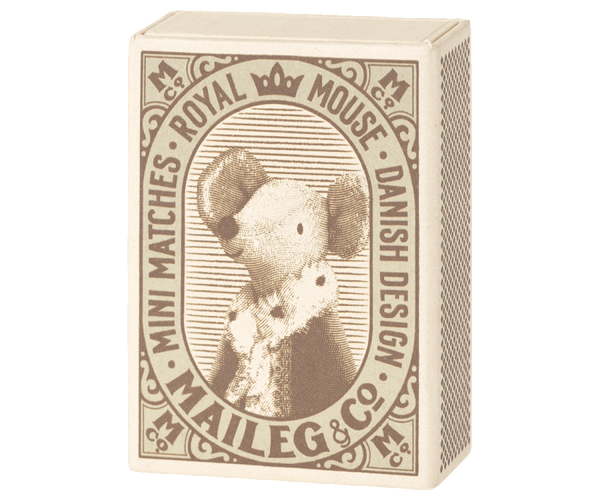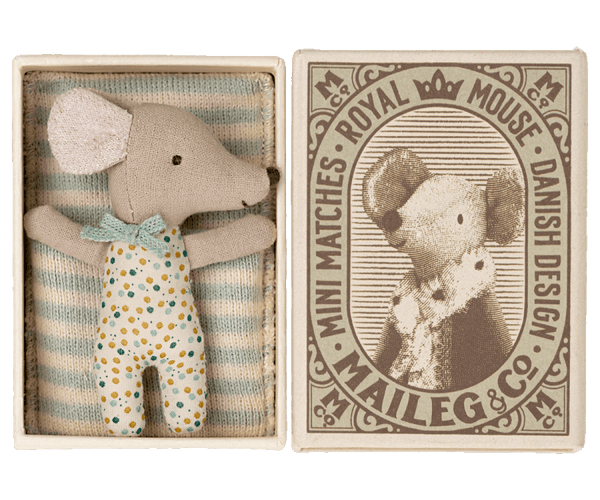 Maileg, Sleepy/Wakey Baby Mouse in Matchbox - Blue
Maileg Sleepy/Wakey baby mouse in matchbox.

This baby boy mouse is wearing a blue spotty baby grow attached to his body with a little bow around his neck.  This tiny mouse comes in a matchbox with a soft cotton blue and white striped sleeping bag to keep your baby mouse cosy and warm for bedtime. One side of his face shows him awake, while the other side of his face shows him fast asleep!
Baby Mouse Measures Approx. 8 cm
Matchbox Measures Approx. 9 x 6.5 x 2.5 cm
Suitable from 3 years +
Baby mouse fits the MY size furniture.