Welcome to Bluebell's Burrow . . . . .
Bluebell's Burrow was set up in June 2015 shortly after having my second child. While on Maternity leave from the NHS I was keen to spend more time at home with my young family but I didn't feel quite ready see children for Private Occupational Therapy and wanted an alternative business to give me the confidence to do it on my own so I started to think of other business ideas.
I have always loved Maileg mice and bunnies in local shops near to me and once I had my daughter I couldn't wait to get her first bunny. The thought of selling them myself on line was then not a difficult one to make as I had complete confidence they would sell well and other people would love them just as much as I do.
After just over two years of running the website I was able to leave the NHS to focus on the website and start setting up my own private OT practice, however as the website continues to grow, for the time being my main focus is Bluebell's Burrow alongside my own children. I still see a small number of children for therapy which I love and in time this will be something I will focus more on.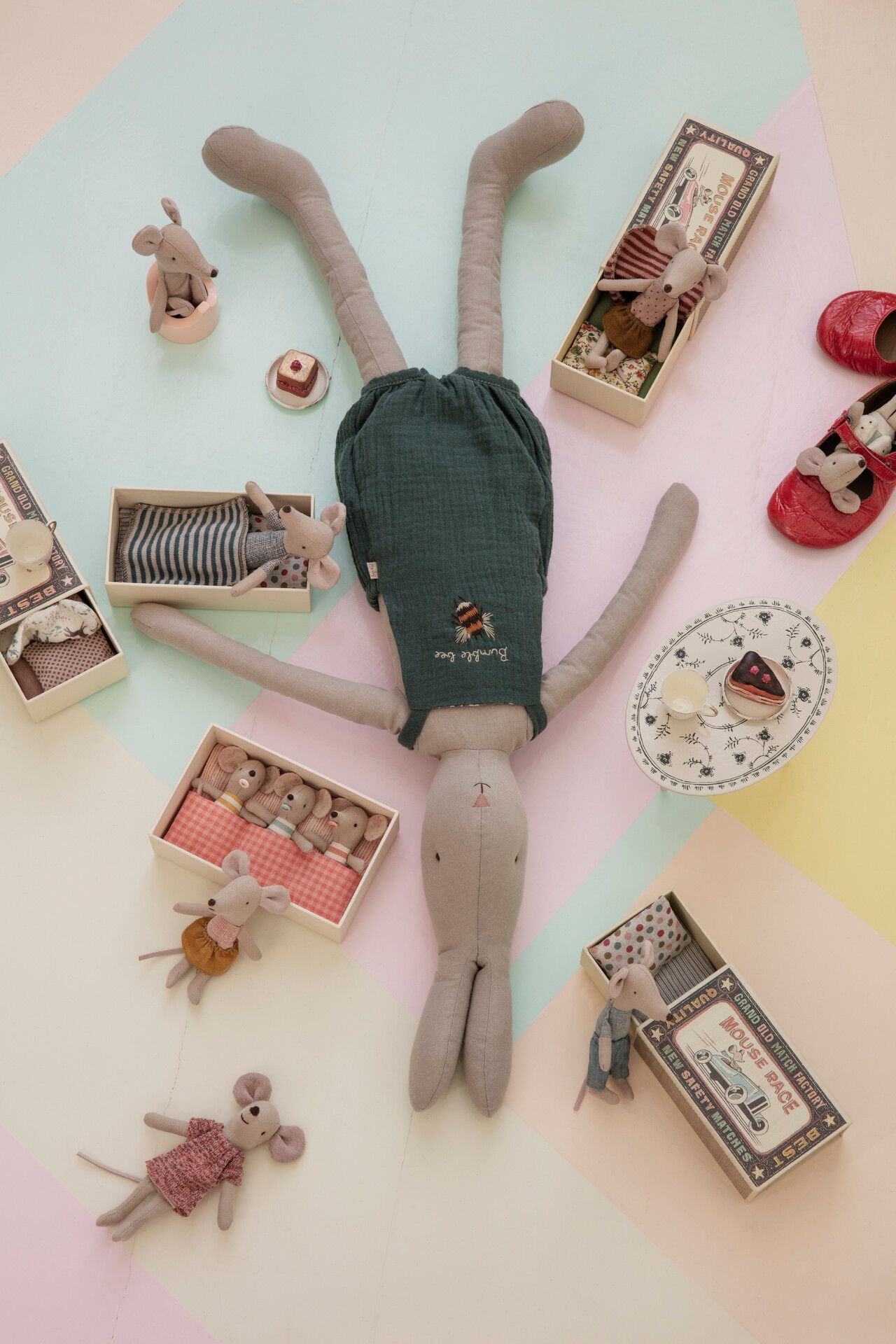 Each season I still get very excited to see their new ranges - my family know as soon as they are out I will be upstairs in the Burrow making plans what to buy and I love going to the trade shows to see Maileg and all the other new children's companies. It is a very different world to the NHS which is what I am used to but I am enjoying learning new things each day and trying to become more technically minded so at times you might need to bear with me !!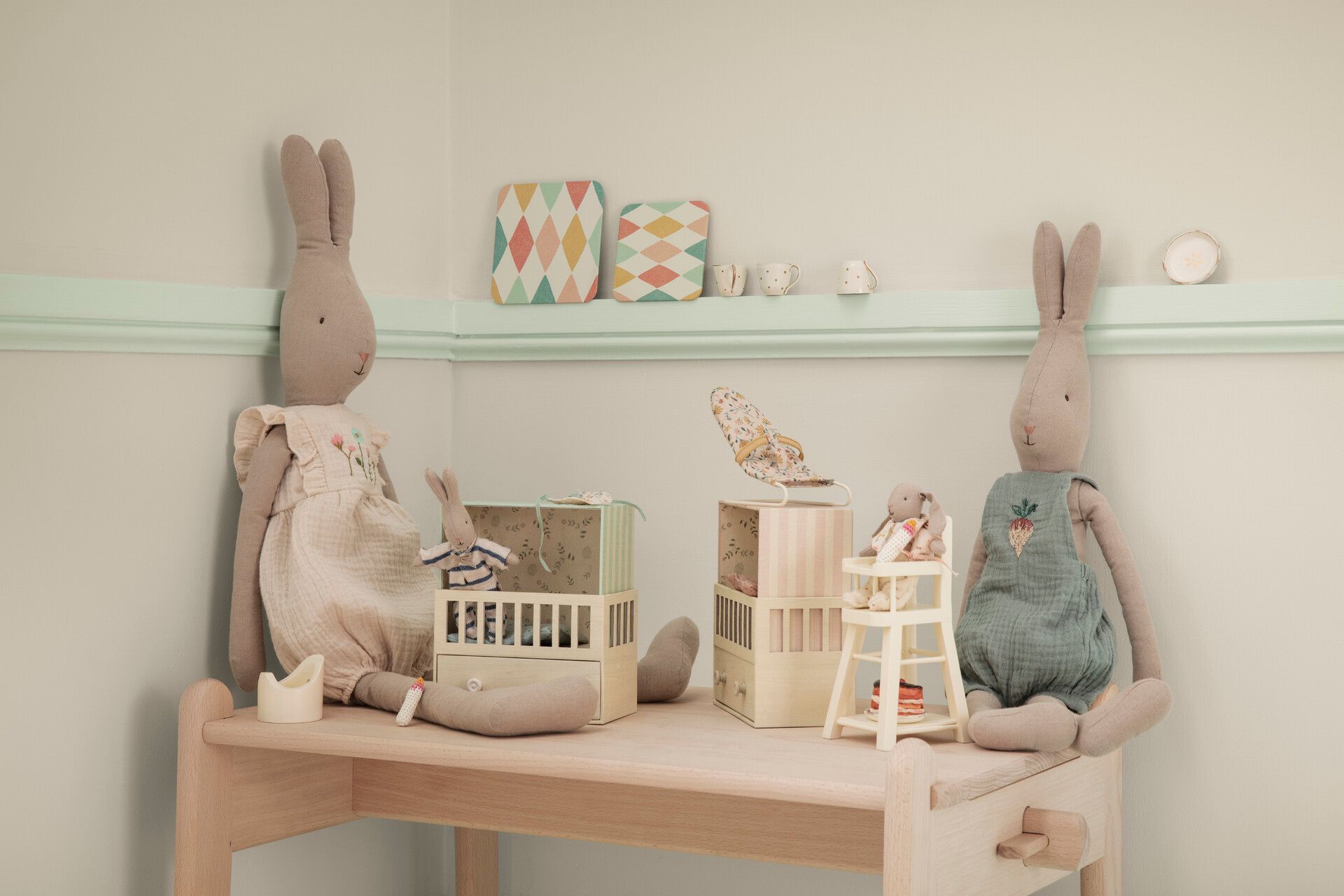 I am always on the lookout for new lines to add to the Burrow and if you have any suggestions please feel free to message me.
The best way to contact me is through Instagram and I normally respond within a few hours, alternatively you can message me through the website.
Bonnie and Bluebell x